Player Stock Ticker
DraftKings Strategy: NFL Wild Card Weekend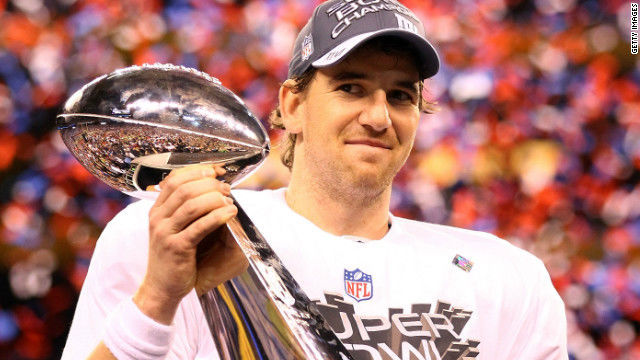 My Giants made the playoffs. I won my fantasy championship by 0.4 points on the last play of week 16 (thank you Eric Berry). The fantasy overlords have been great to me in closing out 2016, but could I ask for one more itty bitty lil favor sweet baby Jesus? How about a miracle Wild Card win in a DFS contest that features a slim 4 game slate?
One would think that with just 4 games to pick from that it would be an easy ride to the finish line right? Think again. My DFS Strategy ownership piece a few weeks ago will tell you that the easier the lineup is to pick, the more people share your "genius" thoughts. How much would it suck to have the perfect lineup, only to realize that you're sharing a $2,000 prize with 20 other people? This is a very possible outcome in a contest of this nature. There are a total of 85,600 entries in the (Quarter) Millionaire Maker this week, many of which will be the same as yours. But fear not heathen! There is still time to confess your futility, repent, and heed the word of The Kid.
Quarterbacks
"Big Dick" Eli Manning
DraftKings Salary: $6,100 Projected Points: 22 Projected Ownership: 10%
As a lifelong Giants fan, the one fact I can attest to about my guy Eli is that this dude wakes up from his season-long slumber just in time for the playoffs. Don't buy it? Just ask The Wolf, CJ, or any other Patriots hard-on probably reading this. Easy Eli has nerves of steel, and the spotlight doesn't phase him. I am both hoping and expecting Eli to get a win in Green Bay (2-0 vs. GB in the playoffs at Lambeau) to the tune of 2 Touchdowns and 320 yards through the air. The value here is terrific considering how GB will essentially be fielding Keanu Reeves and a cast of Replacements in their secondary. Fade Rodgers, Brady, and Big Ben and thank me later when "Three-li" bitch slaps the Patriots again for another SB title while polarizing your tournament winning squad.
Gag Reflex Play: Stafford Infection
Running Backs
Zach Zenner
DraftKings Salary: $4,500 Projected Points: 16 Projected Ownership: 27%
WHITE POW**! I haven't seen a caucasian ball carrier this good since Rex Burkhead! (whom I picked last week by the way) In case you missed it, Zenner has filled in quite nicely for Chronicles of Riddick with an average of 22 DK points over his last two weeks. What amazes me the most, is that this same specimen ran for 2,000 yards in 3 consecutive years at the Division 1 level during his days at South Dakota State. It's safe to say that I prefer Detroit to run the ball via Zenner against an average Seattle run defense than I do having Stafford spread his trademark infection around to a sub-par Lions receiving core.
Paul Perkins
DraftKings Salary: $4,100 Projected Points: 11 Projected Ownership: 18%
The Giants may have finally found their hoss in Paul Perkins, who proved in Week 17 that he is fully capable of being a 3 down back in the NFL. Perkins was the first Giant to run for over 100 yards in a game this season, and has essentially cemented the role of Starting RB over a disappointing Rashad Jennings. Perkins won't outscore the likes of Lamar Miller or even Zenner, but I really like his value here with his ability to catch the ball out of the backfield.
Gag Reflex Play: Rashad Jennings
Wide Receivers
Jarvis Landry
DraftKings Salary: $5,100 Projected Points: 19 Projected Ownership: 22%
I was in Pittsburgh in Week 13 when the Giants were in town, and the Steelers secondary sucks. Like really bad. The locals next to me couldn't help but laugh as their CBs were torched by the likes of Victor Cruz and Will Tye play after play. If Eli wasn't such a bonehead the Giants probably would have won that game, but hey, it was the regular season after all. Jarvis Landry poses a threat to the Steelers shaky defense, and has shown some decent chemistry with Matt Moore at the helm scoring over 22 DK points in 2 of his last 3 contests. $5,100 for a receiver as dynamic as Landry presents a perfect opportunity to let the people know that "Juice" is worth the squeeze.
Odell Beckham Jr.
DraftKings Salary: $9,100 Projected Points: 31 Projected Ownership: 42%
Like his former LSU teammate Landry, you best believe that OBJ will leave it all out on the tundra when he takes historic Lambeau field this Sunday. This man is nothing short of possessed on and off the pitch. Watch him dougie/moonwalk/dab/stanky leg/lildebbie/talk to himself as he warms up pre-game if you want proof. Beckham was the recipient of 12 targets when the G-men played in Green Bay earlier this year, and I see him converting one or two of those 10 yard slant patterns into long touchdowns against the Packers surrogate secondary. Although the Pack seem to be playing better lately I'm all over the Eli-OBJ express this week in both my fantasy and real life.
Kenny Stills
DraftKings Salary: $3,800 Projected Points: 14 Projected Ownership: 21%
Despite only 41 yards receiving last week, Kenny STILLS got a receiving TD and at least 12 DK points in 4 consecutive games! At $3,800, in a shootout with a surprisingly hot QB Matt Moore calling the shots, I think Stills will remain relatively under the radar ownership-wise in a large GPP contest.
Gag Reflex Play: DeAndre Hopkins
Tight End
Eric Ebron
DraftKings Salary: $3,900 Projected Points: 11 Projected Ownership: 18%
I was tempted to go Fiedorowicz here, but for salary cap reasons Ebron is the pick and justifiably so. Ebron is the second rated TE this week behind Jimmy, and presents the highest points/salary ratio on the FantasyLabs TE model. While there is no guarantee that Ebron goes off, he is the best option on the market if you want to pivot from Graham.
Gag Reflex Play: Jared Cook
FLEX
Le'Veon Bell
DraftKings Salary: $10,300 Projected Points: 32 Projected Ownership: 65%
Here stands the most lethal offensive weapon in the league playing in front of a lively Steelers nation in a playoff atmosphere. Whats not to like? Le'Veon will be the stalwart of everyone's lineup, you really can't afford to sleep on him this week.
Gag Reflex Play: Amari Cooper
Defense/Special Teams
Oakland Raiders
DraftKings Salary: $3,000 Projected Points: 9 Projected Ownership: 20%
Brock Osweiler.
Gag Reflex Play: Detroit Lions