Player Stock Ticker
NFL Picks and Predictions: Wild Card Weekend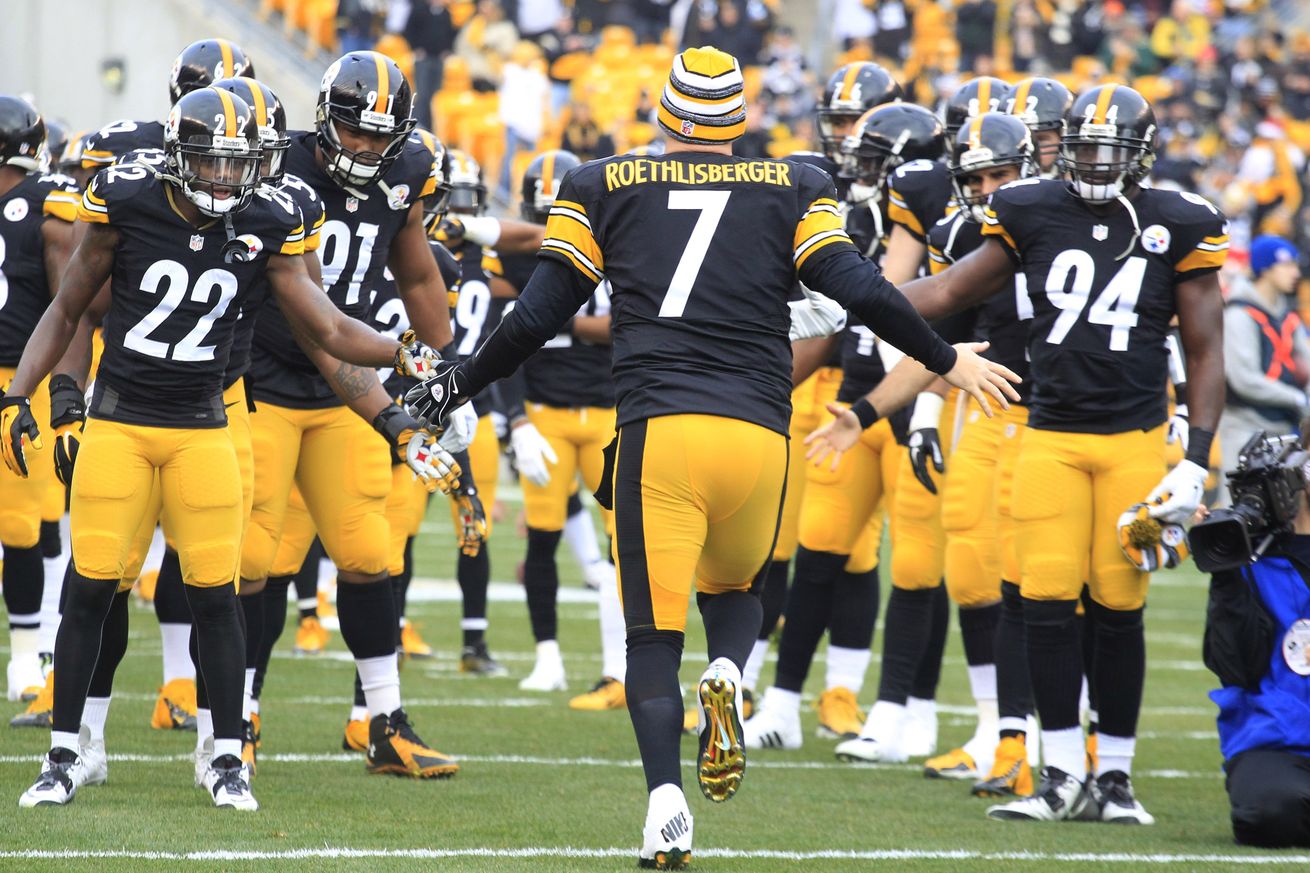 Last Sunday, January 1st, marked the tragic loss of a dear friend: the 2016 NFL regular season. It made us laugh, it made us think, and it got Rex Ryan fired so I will forever be grateful. But the show goes on, and this weekend we get going with some great matchups in the Wild Card round. New England, Kansas City, Dallas, and Atlanta will enjoy their bye weeks, but the rest of the NFL Playoff teams are in action.
I finished up last week with a 4-2 showing, leaving me with a 19-10-1 showing in my 5-week stint on the job. Not a bad way to wrap up the regular season, but I'm going for a perfect postseason performance and I think it can be done. There's uncertainty all over the place, from backup QBs to nagging injuries to trying to figure out just when Atlanta is going to choke this year, but I'm feeling good about it.
So you all just sit back and relax, and I'll continue to stuff your pockets full of illegally-obtained money. Let's get it.
Oakland Raiders (+3.5) @ Houston Texans
Saturday, January 7th, 4:35 PM
Propose this game to anybody a month ago, and after asking something along the lines of "Why the hell are the Raiders 3.5 point dogs to Houston?", they'd calmly and confidently put the deed to their house on Oakland. Who wouldn't? The Raiders were one of the most consistently dominant teams in the NFL this year, surviving the gauntlet AFC West and locking in a Wild Card birth. But with Derek Carr a thing of the past and even backup QB Matt McGloin looking unlikely to start after suffering a shoulder injury in Week 17, it looks like the Raiders will turn to rookie QB Connor Cook to win Oakland's first playoff game since 2002. Cook's lone snaps this season came in Oakland's Week 17 loss to Denver, and although the end result wasn't great, he looked alright in his first taste of NFL action. He finished the day 14-21 for 150 yards, 1 TD, and 1 INT, and didn't look too lost out there. Then again, the last time Connor Cook started a football game, this happened:
Ouch. Regardless, I'm not counting out Oakland here. Houston boasts home field advantage in this one, which will definitely help their cause, but even home cooking can't fix the issues the Texans are battling. After benching Brock Osweiler in favor of Tom Savage in Week 15, it looked like Houston finally had their shit together and may not embarrass us like the AFC South champion does every year. But then Savage got a concussion, Osweiler was announced as the starter, and we have no clue what we'll get. Lamar Miller is still battling a nagging ankle injury, DeAndre Hopkins remains a minor factor in the offense, and their 12th-ranked run defense despite having Jadeveon Clowney and Vince Wilfork up front could be exactly what Latavius Murray needs to get out of his funk (20 rushes for 51 yards in his last 2 games).
Houston could pull out a close win at home, but with the way the spread is playing out, I'll take Oakland to cover. 
Detroit Lions @ Seattle Seahawks (-8)
Saturday, January 7th, 8:15 PM
Now I'm well aware that it's customary to give the Lions zero credit for a great regular season and automatically take Seattle in this one, which is basically what I'm doing, but I do have my reasons. First and most importantly, Seattle was lucky enough to win their incredibly competitive division
and in so doing, locked up a first round home game. So this game will be played at CenturyLink Field, a top-3 NFL home-field advantage equipped with a big flag and the most annoying fanbase money can buy. Russell Wilson has looked strong at the end of the season, throwing 8 TDs and just 1 interception in the final 3 games, and Seattle's defense gave up just 18.3 points per game this season, good for 3rd in the NFL. Detroit, on the other hand, has shown some weaknesses defensively, coming in at 18th against the pass and 19th against the run. Couple that with a negative turnover differential (-1) on the year and I'm not so confident the Lions can handle what they're getting into this weekend. Matthew Stafford actually looked solid in Sunday's NFC North championship, which Detroit lost, but I just don't see enough weapons helping him out on that offense. Marvin Jones never became the star we thought he might be after his ridiculous 205-yard, 2 TD performance in Week 3, and the Lions were 30th in football with just 82 rushing yards per game. Detroit can put up a good fight in this one and I definitely don't see a blowout on the horizon here, but Seattle has too much on their side.
Seahawks cover at home.
Miami Dolphins at Pittsburgh Steelers (-10)
Sunday, January 8th, 1:05 PM
Believe it or not, the Miami Dolphins we saw take a 35-14 beating at home in Week 17 are a playoff team. I know, crazy. But as punishment for locking up the #6 seed in the AFC, the Fins will have to travel to Pittsburgh and take on the high-powered Steelers offense at Heinz Field. Ben Roethlisburger, LeVeon Bell, and Antonio Brown all sat out Pittsburgh's Week 17 win over Cleveland, so while rust could be a minor factor early on, those 3 will be rested and ready to play a full 60 minutes. And while we love to talk about the Killer B's and how much fun they are to watch on the field, they won't be the only deciding factors on Sunday. Pittsburgh also employed a top-10 scoring defense this season allowing just over 20 points per game, while Miami's D had trouble stopping particularly the run this year, finishing 30th in the NFL in rush yards/game. The All-Pro Bell, spelled briefly by DeAngelo Williams, should have no problem tossing up crooked numbers on the Dolphins' weak defensive unit, especially given Bell's ability to catch passes out of the backfield. Although Ryan Tannehill has still not been ruled out of this weekend's game officially, Matt Moore is preparing as if he's the starter, which actually may not be bad news for Dolphins fans. Moore has looked steady in his 3 starts to wrap up the year, winning division bouts with Buffalo and the Jets and even looking respectable in last week's loss to New England, completing over 70% of his passes and throwing 2 TDs. As much as I'd like to say this is anyone's game, it's not; it's Pittsburgh's. The Steelers are the scariest team in the AFC not named the Patriots, and a double digit victory at home will be a fitting start to what will likely be, at the very least, a trip to the AFC Championship.
Steelers by double digits at home.
New York Giants (+4.5) @ Green Bay Packers
Sunday, January 8th, 4:40 PM
Make no mistake about it; the Green Bay Packers are the hottest team in football. After the team's 4th straight loss on November 20th brought their record to 4-6 and dropped them to third place in the NFC North, Aaron Rodgers looked at a room full of reporters and told them his Packers were about to run the table. People laughed and raised eyebrows at the time, but here we are almost 7 weeks later, and the Packers are the NFC North champions and taking on the Giants at home in the Wild Card Round. Jordy Nelson is returning to top form after last year's ACL injury, averaging over 100 yards and a touchdown over the last 5 games, and the Packers' makeshift backfield continues to chug along and get the job done. Ty Montgomery hasn't been the flashiest of backs this year, averaging just over 40 rushing yards per game over the second half of the season, but along with Christine Michael they're doing just enough to support their MVP-candidate QB. But despite all this, I feel really good about the New York Giants heading into this matchup. It certainly scares me that the game is at Lambeau in January, as that'll give anyone fits, but I really believe if anyone in the NFC can go in there and come out with a victory in this game, it's Eli Manning (did I actually just type that sentence? I need a drink). Say what you will about Eli – I know I have – but the guy knows how to win when it counts. Some may look at the fact that his only career playoff wins came in Super Bowl seasons as a negative; I say he just stores up his postseason wins and uses them all when he needs them most. He's not turning in 10 arcade tickets at a time and getting little pieces of candy along the way; he's saving up for the giant stuffed elephant. But beyond Eli, the Giants had the top ranked scoring defense in the NFC this year and were the only team to beat a fully-assembled Dallas team – and they did it twice. Odell Beckham, Jr., Sterling Shephard, and Victor Cruz make up as deep a receiving core as we'll see in these playoffs, and New York's secondary has been a force all season long, with Pro-Bowlers Janoris Jenkins and Landon Collins contributing to a unit that finished tied for 2nd in the NFL with 17 interceptions. Any other matchup I'd be locked into Green Bay, and I still think they could pull out a victory at home, but the Giants have been too good this year – their 11-5 record would have them in 1st in every NFC division except their own – to lose big in the first round.
I'm taking the Giants to cover in Green Bay.
And that about wraps up my Wild Card Weekend NFL picks. Have a great weekend of football, and go out there and do something mildly stupid while the holidays are still kind of an excuse for crazy behavior.
Dad Joke of the Week
What do you call a girl with one leg shorter than the other? Eileen.