Player Stock Ticker
2017 Fantasy Football Quarterback Rankings: Cheatsheet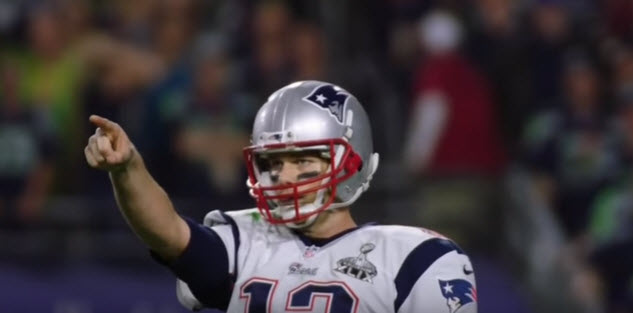 Though quarterbacks are the most crucial position for "real" NFL success, they've become a dime a dozen fantasy-wise.  The general league-wide "aerial assault" shift has led many signal callers, even if jokes in real life, to become fantasy relevant as they munch garbage time yardage and scores (re: Blake Bortles).  Our 2017 Fantasy Football Quarterback Rankings reflect this.
Just look below. There are legitimately 16 Quarterbacks I'd be OK rolling out as my QB1, making it more imperative than ever to wait on the position. As comforting as Tom Brady's weekly 25 points are, the opportunity cost of splashing into such a deep pool too early is too great. So load up on wide receivers and running backs early and often.
If you're looking for more in-depth thoughts on specific players, be sure to check out our High End QB1s, as well as our Lower-end QB1s and High-end QB2s.  Also, don't miss our 2017 Running Back and Wide Receiver rankings as well.
Tier One – The Elite
The weekly game-changers. Genuine weekly 30 point ceiling / 20 point floor combinations. With the opportunity cost so high at other positions, I likely won't be investing in any of these gems, but floor seekers should snag one in Round 4.
1. Tom Brady (NE)
2. Aaron Rodgers (GB)
3. Drew Brees (NO)
4. Matt Ryan (ATL)
Tier Two – High-End QB1s
While not quite as week-swinging as the four above, the following QBs are general locks for 18-20 points.  They also all come with the ceiling to join those above, but have a few more questions to answer before joining The Elite.
5. Andrew Luck (IND)
Tier 2.5
6. Derek Carr (OAK)
7. Dak Prescott (DAL)
Tier Three: Lower-Floor QB1s
Any of these guys are capable of monster seasons, but the floors are certainly questionable. As such, I'm likely taking two back-to-back to ensure at least one hits, and playing matchups if both do.  This is  the group where I usually dig the Wolf Paws in around Round 8 or 9, as I love many names here (ordering them was very difficult). With 16 QB1 options, depth is again at an all-time high, making QB a position to wait on
Cam Newton (Car)
Kirk Cousins (WAS)
Marcus Mariota (TEN)
Philip Rivers (LAC)
Russell Wilson (SEA)
Tier Four – Last QB1 Considerations, Ideal QB2s
Though I'd be OK rolling one of these guys out if QBs go earlier than expected, I'm really hoping to have a guy from the above tier. These ceilings aren't quite as high, nor the floors any sturdier. But many of the below names will produce QB1 numbers on any given Sunday, and two would make a nice committee for matchup playing. 
Ben Roethlisberger (PIT)
Tyrod Taylor (BUF)
Jameis Winston (TB)
Matthew Stafford (DET)
Tier 5 – Last draft able QB2s
What a drop off. Wouldn't want to enter 2017 with any of the following as my lead guy (and with 16 options ahead, I shouldn't have to).
Blake Bortles (JAC)
Carson Palmer (ARI)
Andy Dalton (CIN)
Tier 5.5
Ryan Tannehill (MIA)
Eli Manning (NYG)
This wraps up our 2017 Fantasy Football Quarterback Rankings. Tight ends and the ultimate Big Board are soon to follow. Be sure to like our Facebook Page, and follow us on Twitter and Instagram to not miss any developments. For audio based learners, make sure to subscribe (and rate us 5 stars) and tune into the Fantasy Stock Report on iTunes.