Player Stock Ticker
NFL Free Agency: DeSean Jackson reaches agreement with Buccaneers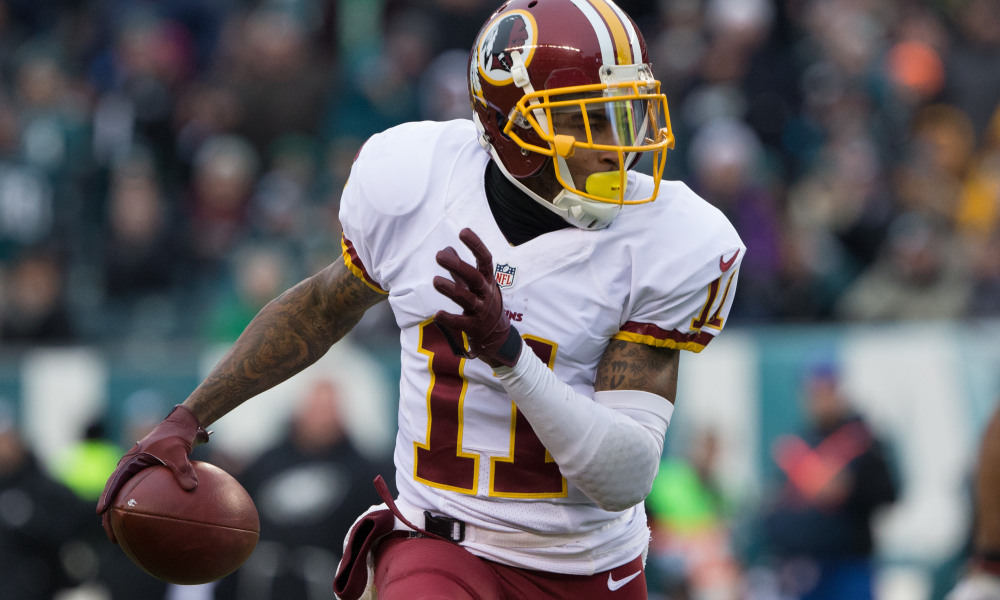 It's a match made in fantasy football heaven. According to Benjamin Allbright of Denver's 104.7 FM, DeSean Jackson has reached an agreement to sign with the Tampa Bay Buccaneers.
Barring something big changing, my understanding is DJax to Tampa, Britt to Philly tomorrow.

— Benjamin Allbright (@AllbrightNFL) March 9, 2017
The 31-year old speedster led the NFL in reception average last season at 17.9 yards per catch and averaged over 15 yards per catch in eight straight seasons. Jackson has also went over 1,000 yards in three of the his last four seasons. Although he's known as a player who's constantly banged up, he has actually played 14-plus games in seven of his nine seasons. He's as reliable as a deep threat as there is in the NFL and the Bucs should be ecstatic to have him on their team.
From a fantasy football perspective, this is the perfect situation for DeSean Jackson. He will be able to lineup across from the physical Mike Evans — a top-five fantasy receiver — and get single coverage on the perimeter for the first time in a long time. No more safety help over the top for DJax. Jackson's arrival should not decrease many, if any targets from Evans, and it will only make Jameis Winston's job easier. Winston's stock will rise with this signing. With Jacquizz Rodgers re-signing, and Charles Sims and Doug Martin (as of now) back in the fold, Winston has three capable pass-catching backs to go along with two stud receivers. If they decide to hold onto Martin, then his stock (or whoever is starting at RB's stock) will also rise with the lack of safeties being able to play in the box. This is a win for everyone involved.
Overall, DeSean Jackson will take the top off the defense for a team that hasn't had a true deep threat since Winston has been at quarterback. The subtraction of old-man Vincent Jackson and the addition of DeSean Jackson will make a huge difference in both fantasy football and their chances to win the competitive NFC South.