Player Stock Ticker
Fantasy Baseball Closer Rankings 2017: Closer Report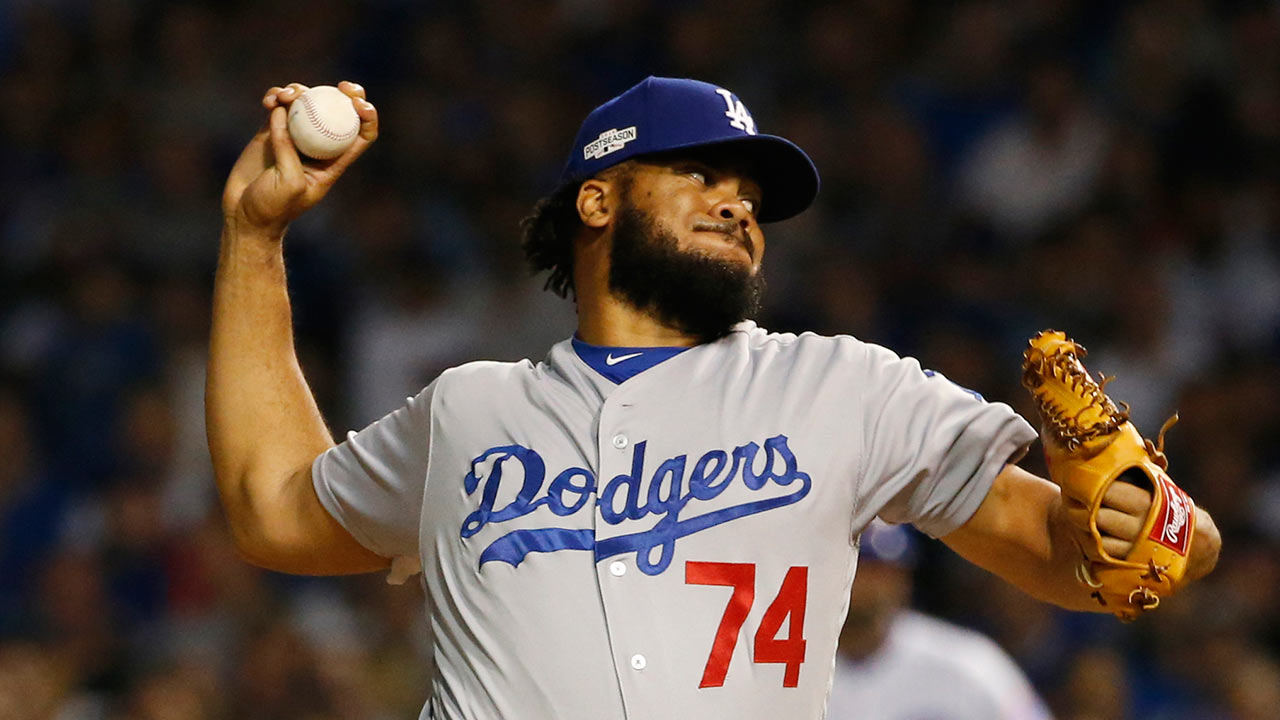 Every year one of the most contentious fantasy baseball debates revolves around closers. When do you take them? Do you start the trend or do you wait for the ball to start rolling before you grab one? How many do you take? What is the meaning of life (maybe too meta for this subject matter, but I connect the two)? These are all wonderful questions (for my quick advice, never start the trend, but once it start makes sure you get at least 2 top-line closers and another 2, possibly 3, more, but that's an article for a whole different day…along with the meaning of life). While we may all disagree about their importance, what we can all agree on is the importance of knowing which player is going to be the closer and the security of that player's job. So let's delve into the fantasy baseball closer rankings and break down each situation, hopefully clearing the always-muddy waters of the fantasy closer lagoon.
Update @ 12:45pm on March 30th: Dusty Baker has officially named Blake Treinen as the Washington Nationals Closer to begin the 2017 season. Given his propensity to miss bats and keep the ball on the ground with his power sinker, and the Nationals high projected win total, I would bump Treinen to 24th in my rankings in the "Big Gulps and Deep Breaths" category. Command and location will be key for him given his high walk rate and reliance on his sinker. With Shawn Kelley and Koda Glover still looming (and the very real possibility of a trade for a Closer at the deadline *hello David Robertson*), his job is still in flux.
The Elite
Kenley Jansen (LAD)
Aroldis Chapman (NYY)
No doubt about it, Kenley Jansen and Aroldis Chapman are the gold standard for closers. While ranking them can be like splitting hairs, fantasy is all about being more correct (no matter how slight the difference) than your opponents…and I have never shied away from an argument. Vegas predicts the Dodgers to win 10 more games than the Yankees. Wins do not always mean more saves, but they do mean more opportunities. Also, the back up to Kenley Jansen is Sergio Romo, a solid reliever who always found a way to lose the closers job in San Francisco whenever they gave him a chance. Behind Chapman? Strikeout machine and superstar reliever Dellin Betances. Now obviously Chapman's job is safe, but Betances has proven to be one of the more reliable setup men and formidable arms in the league, so the Yankees will surely turn to their 1B option to give Chapman some rest.
Sure Things
Zach Britton (BAL)
Mark Melancon (SF)
Craig Kimbrel (BOS)
Sung-Hwan Oh (STL)
Edwin Diaz (SEA)
Zach Britton barely missed The Elite cut as his oblique strain leaves me a little queezy, as does his absurd ground ball rate.  Craig Kimbrel is due for a bounce-back year as he builds more confidence as the guy who turns the lights out at Fenway Park. Don't let Sung-Hwan Oh's age fool you, his low FIP and rather league-average peripheral metrics suggest a highly-repeatable (and fantastic) 2016 campaign.
(Questionably) Very Confident
Kenneth Giles (HOU)
Roberto Osuna (TOR)
Wade Davis (CHC)
Kelvin Herrera (KC)
David Robertson (CWS)
Cody Allen (CLE)
Jeurys Familia (NYM)
Very solid relievers appear under this section, but I have some nits to pick with each. Kenneth Giles is the high-upside guy here playing on a loaded World Series contender, but will I get the 9.00 ERA April Ken Giles or the 1.69 ERA ace from June to July? Cleveland rosters the scariest 1-2 relief punch in the game, but that does not help us for fantasy purposes as the love is spread too thin. Wade Davis could also vault up these rankings as the season progresses, but his injury history and Joe Maddon's sporadic and unpredictable bullpen usage leaves lots to be desired.
Still Viable
Cam Bedrosian (LAA)
Sam Dyson (TEX)
Alexander Colome (TB)
Tony Watson (PIT)
Jim Johnson (ATL)
Francisco Rodriguez (DET)
A.J. Ramos (MIA)
Cam Bedrosian is the best pitcher of this group, as displayed by his elite strikeout rate and ability to avoid hard contact and keep the ball on the ground. Unfortunately the Angels are not a very good ball club. Jim Johnson could be a breakout surprise in the later rounds of drafts as the Atlanta Braves will field a talented lineup capable of scoring lots of runs, but can their newly added, deadly geezer combination of 42 year old R.A. Dickey and 43 year old Bartolo Colon help stabilize their rotation. I am not buying A.J. Ramos' stock with Kyle Barraclough (and even Brad Ziegler) behind him. Barraclough's strikeout percentage ranked 4th behind Andrew Miller, Dellin Betances, and Kenley Jansen (ever heard of those guys) and his walk rate decreased by over 25% in the second half of last season.
Big Gulps and Deep Breaths
Neftali Feliz (MIL)
Greg Holland (COL)
Fernando Rodney (ARI)
Brandon Kintzler (MIN)
Given the Rockies' offense and his track record for greatness, Greg Holland makes for a nice speculative late round pick. We are not far removed from that 4-year stretch of dominance from 2011-2014 when he posted a 1.86 over 250+ innings. I have nicknamed Fernando Rodney the Angel of Death because he usually starts out as a closer for some horrific team and, occasionally, gets off to a good start. But then water very quickly seeks its level and his stats will quickly drown you in a sea of 9+ERAs, 2+ WHIPs, and 8 self-induced comas after slamming your head into a wall.
What Have I Done
Jeanmar Gomez (PHI)
Koda Glover (WSH)
Brandon Maurer (SD)
Ryan Madson (OAK)
Rasiel Iglesias (CIN)
These closing situations are so absurd, John Nash wouldn't know what to do with them. I do not know who or what a Jeanmar is, but poisting an 8.33 post All Star break ERA is, in a word, bad. Dusty Baker recently sparked the hot stove by saying Koda Glover had the inside track to the closers job, but has given up 5 runs over his past 5.1IP. Shawn Kelley has the best stuff (career 10.59K/9) on the Nationals roster and at least has a history of closing games, while Blake Treinen remains in the mix as well.. Carter "Hoppy" Capps looms over the San Diego job and will assumedly have the inside track to the job once healthy. Ryan Madson and Rasiel Iglesias are unofficially the leaders in the clubhouse in their respective closer-by-committee situations, so relying on one of them is like hitting on 19 in blackjack, a pure gamble, with a sizable helping of insanity.
Consider this article CLOSED out (got you guys again). Check in daily for updated Fantasy Baseball Closer Rankings, especially the murky ones. Now go out there and avoid drafting Fernando Rodney at all costs.
To contact me with any questions or general fantasy baseball discussion, please email me at redsocker45@gmail.com or tweet me @AJGamballer.