Player Stock Ticker
DFS Fantasy Golf Picks: 2017 Masters Tournament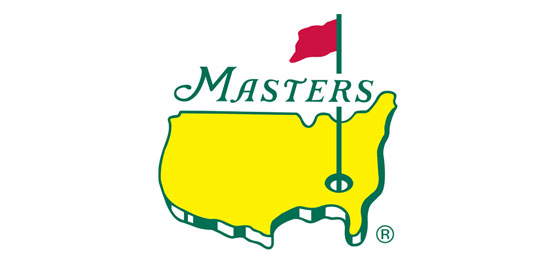 Hello friends. It's a tradition unlike any other. Fire up your DraftKings app for the best golf weekend of the year, which takes place at Augusta National Golf Club. The 2017 Masters Tournament includes various storylines from: Tiger being absent, to Jordan Spieth's bounce-back, to Dustin Johnson's hot streak, to Jason Day playing for his ill mother, and many more.
As usual, we are here to win you money by giving you our top picks, middle of the road picks and some sleepers to fill out the bottom of your DFS roster.
Good luck and enjoy this fantastic weekend at the 2017 Masters Tournament.
Top Picks
Update — This was posted before knowledge of Dustin Johnson's back injury. If DJ ends up withdrawing from the tournament, shell out the extra $200 for Jordan Spieth ($11,500). With Spieth coming off a big-time, back nine choke job last year, expect the supremely talented 23-year old to rebound this weekend. It's tough to go against a guy who has a T2-W-T2 in his last three appearances at The Masters.
Dustin Johnson ($11,300), (AVG) 69.3, (PPR) 99.5
Number one in the world. On a Tiger-esque run.  The consistency and the distance will be there. DJ's wedges are in the top-5 on tour.  You can expect him to score on EVERY. SINGLE. PAR-5.  No brainer which is why he is the second most expensive golfer on the board behind Jordan Spieth, who has registered a top-2 finish in each of his last three tries at Augusta.
Jon Rahm ($8,600), 69.1, 92.7 
Rahm is a high value pick here.  His rise in the world rankings puts him in prime position to climax all over the field at Augusta.  TaylorMade final grouping called out here. The combination of sponsored players may include Justin Rose or Jason Day; however, I think Rahm is on more of a run right now with four top-10 finishes (and a win) in his six tournaments this season.
Middle of the Road
Louis Oosthuizen ($8,100), 70.7, 77.7
A good performance last year (plus a runner-up in 2012) and a quality short game could see Louie in the running again on Sunday. A high value and his precision will cut down his length of putts. The greens at Augusta can be brutal if you are not near the hole for your first go at it.
Paul Casey ($7,800), 70.1, 64.2
A solid pick because of the past success at Augusta — top-10 finishes in 2015 and 2016– and the distance in which Casey hits the ball. He was there late last year and will certainly come with a level of hunger to convert on a chance to put his name in the mix of the top of the leaderboard. He has the right game to have success at Augusta National and was so close to dawning the green jacket last year — we think he will be right there again.
Sleepers
Emiliano Grillo ($7,300), 70.6, 62.0
This kid has so much talent.  He can rip off birdie streaks which can get you points — especially during the first two days.
Ross Fisher ($6,900), 70.7, 56.4
Dark horse pick.  Due to his price, Fisher is a low-risk, high-upside golfer that you can feel comfortable with making the cut.
Agree or disagree with our selections? Let us know in the comments below.