Player Stock Ticker
DFS Premier League Week 32: Look for Lukaku to add to his League-Leading 23 Goals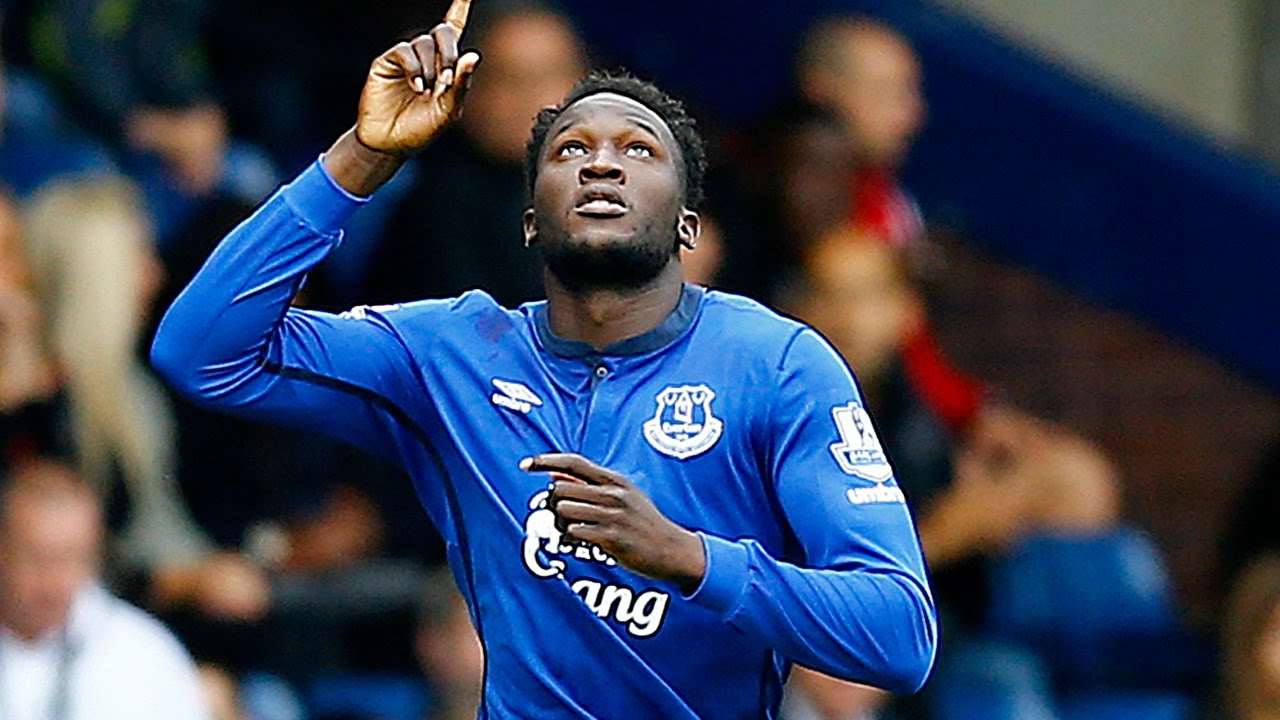 Alright, these DFS squads are starting to come along! Last week was a successful one, with Coutinho, Hazard, Tadic and Fraser Forster all going off for us. If you saw that Andy Carroll was scratched and were able to switch him out before the matches started, then you had an even better than good DFS weekend, so cheers to that! This weekend we have some good matchups for already strong options, including the EPL scoring leader and beast of a human Romelu Lukaku. Can United please buy him in the summer transfer window? Because that would make me very happy. Imagine Lukaku and Ibrahimovic on the field at the same time?! It's both terrifying and glorious. They would be like two wildling giants smashing their way through Ramsey Bolton's army in the Battle of the Bastards from last season of GoT. Opposing defenses would be terrified.
Anyways, enough with my Manchester United fantasy, I'll have to survive the rest of the season with just one giant scoring goals for the Red Devils I guess. But let's make sure to always use Everton's goal scoring monster whenever he is playing. Lukaku leads the EPL with 23 goals so far and he will be the staple of our squad this week. Here are our DFS Premier League Week 32 picks:
Goalkeeper
Lee Grant – Stoke City – $5,400. Grant has had a good season even with a rough last two games. The appeal here is that he has solid value and is playing at home against Hull City who has allowed the third most clean sheets to opposing goalkeepers this season. This should be a good, safe pick.
Defense
Jose Holebas – Watford – $5,200 and Erik Pieters – Stoke City – $4,300. Holebas has been a common pick for us as he consistently puts up solid amounts of DFS points at the defense positon. He does this with solid defense and volume crossing. He's averaging over 8 crosses per game in his last 4 matches and with a home matchup against Swansea, he should be able to put up solid Defensive numbers as well. Pieters doesn't get forward as much but we will go with the same logic picking him as his teammate in net, the Potters are at home against a team that just cannot score, making a clean sheet for the defender a likely added bonus.
Midfield
Demarai Gray – Leicester – $5,500 and Mark Albrighton – Leicester – $7,300. Here we have our pair of very different Leicester midfielders. Albrighton has tallied over 13 points in each of his last 5 EPL matches and has 20 points in each of his last two. They are on the road but given their recent solid form should do well at least offensively, and Albrighton is a threat to do a little bit of everything all over the field which is what makes him so valuable.  Gray is a super talented 20 year old striker/attacking midfielder who should see the majority of the game after not playing during the Foxes mid-week Champions League tilt. This is definitely one to keep an eye on however as you may have to plug someone else in if Gray isn't starting. Other options if you need them are Watford's Troy Deeney or Burnley's Robbie Brady.
Forwards
Romelu Lukaku – Everton – $10,600 and Jermain Defoe – Sunderland – $6,100. What more is there to say about Lukaku? He's one of the best pure strikers in world and having an absolute monster year. With him being in such great form, you absolutely must have him in your lineup, especially with a home matchup against Burnley. He's the EPL's version of Russell Westbrook right now and if he's playing, you simply must start him especially coming off of an impressive 2 goal outing against Leicester last week. Defoe on the other hand, is one of the lone bright spots on a bad Sunderland team. The age defying striker has put up decent numbers even in matches where Sunderland have virtually no possession, so this week's home matchup with a West Ham team that allows the fourth-most goals to opposing strikers should be a golden opportunity that Defoe can hopefully capitalize on.
Utility
Leighton Baines – Everton – $5,100. Baines, like his teammate Lukaku, has a juicy home matchup with a bad Burnley squad. The hope here is that with Baines' ability to get up field and deliver crosses, that Lukaku is getting on the end of those crosses to create both goals and assists for our DFS squad. Oh and it helps that Lukaku is one of the EPL's best players at winning aerial battles.
Remember to check those lineups Saturday morning and adjust if you need to, especially with Leicester as they are coming off a mid-week Champions League match and are on short rest. Get those Bloody Marys and Mimosas ready and celebrate the long weekend with some sweet EPL action!