Player Stock Ticker
Fantasy Football Rankings 2017: Post-Free Agency Tight Ends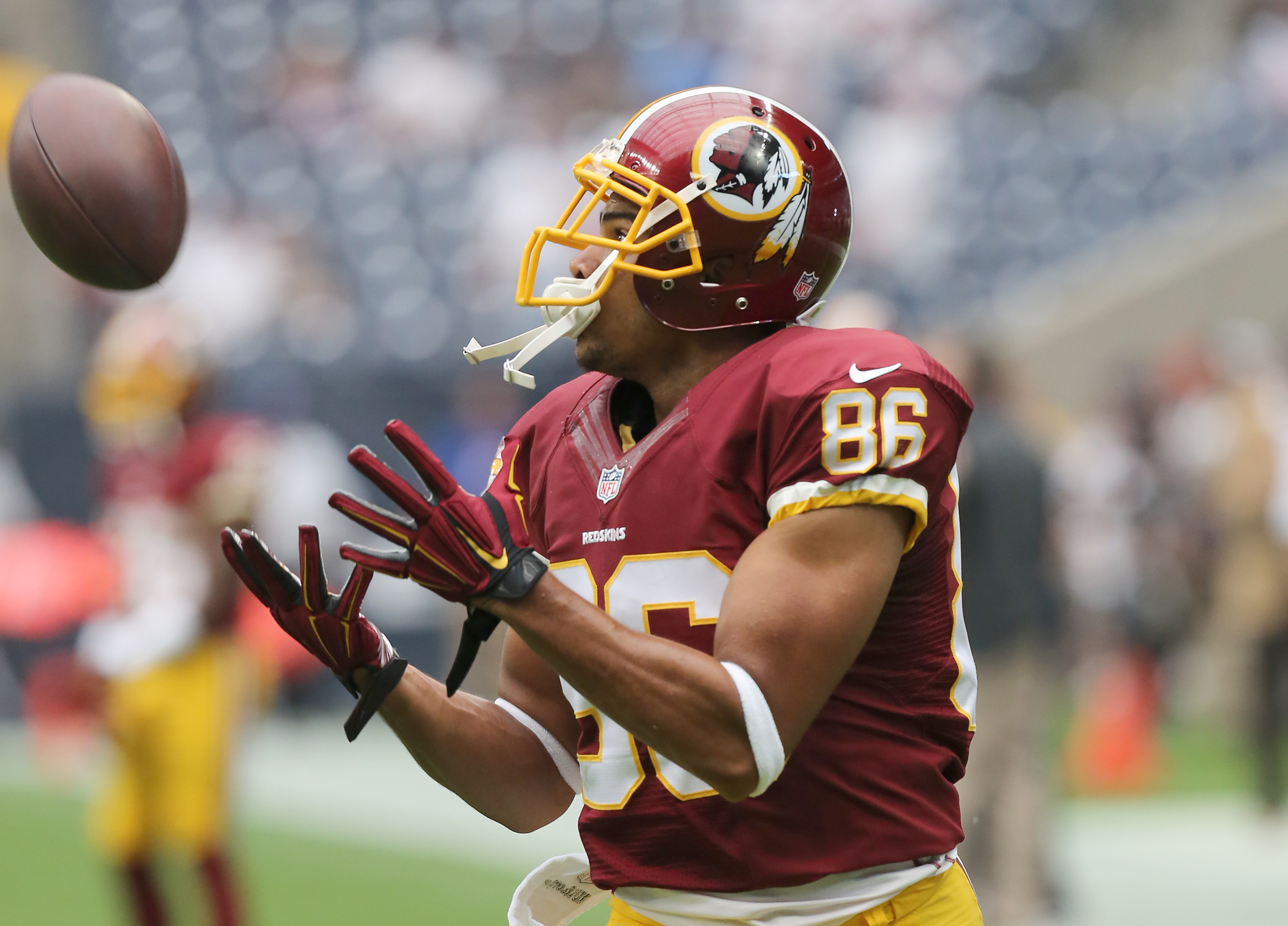 Tier 5 –  TE2s
Though relying on any of the below names as an immediate 2017 starter would be unwise, many of these names could emerge as highly viable options over the course of the season. As such, all make worthwhile bench stashes. 
16) CJ Fiedorowicz (HOU)
The hulking Fiedorowicz might be the only player negatively impacted by Brock Osweiler's removal, as the 6'5″ seam-stretcher benefited from Osweiler's unwillingness to toss a ball further than 10 yards downfield. Still, who's to say a QB-Upgrade doesn't seriously improve The Fieds stock.  Most likely, he'll return as a "streamer" when the matchup is right, but upside always exists at this size.
17) Ladarius Green (PIT)
Miss half the season with injury. Flash enormous upside in a single game (6 catches, 110 yards, 1 TD, perhaps?).  Get reinjured. Remain bench-worthy "what if?" stash that never truly pans out. But what if?
18) Julius Thomas (MIA)
If anyone can coax a productive season out of this athletic freak, it's Adam Gase; in 27 games with Gase calling plays, Thomas has caught 24 TDs.  Gase is aware of Thomas' upside, noting:
"Spring is going to be a little experimental for me because it's been a couple years since I've been with Julius… So we'll kind of see where we can go from there. I have a good idea of what we want to do on offense with him. I think it's going to make a little bit of a difference for us."
Of course, Ryan Tannehill is about the furthest thing from prime Peyton Manning, but Thomas offers serious bench appeal and rebound potential in this offense.
19) Zach Miller (CHI)
Miller was a bonafide TE1 when on the field in 2016, topping double digits in 5 of 10 contests.  In fact, his 80 catch, 826 yard, and 7 TD pace would've placed Miller well within the top-five scoring tight ends had he managed a full season. Unfortunately, that's the rub.  Miller suffered his second career Lisfransic tear, and is still deep in the lengthy recovery process. Plus, he's 33 years old, making a clean bill of health even more unlikely.  Plus, with Mike Glennon a complete unknown, Miller is shrouded in question marks.  He's still likely to be usable throughout the season when on the field, making him a worthy last-round investment.
20) Antonio Gates (LAC)
In his 14 year career, Gates has dipped below 7 TDs just three times, and only once when on the field for 11 or more games.  He'll easily go down as one of the top tight ends and red zone targets to ever plays this game, and some more scores should be expected in 2017.  However, I'll bang the under on 7 TDs, and mainly because of Hunter Henry.  Though usually useless, Matthew Berry dug an interesting nugget up from Chargers' coaches regarding 2017's tight end usage:
"I spoke with another Chargers' offensive assistant who said Hunter Henry could have had 10 to 12 touchdowns last year (he finished with 8). He mentioned there was a deliberate effort to get Antonio Gates the record (for touchdowns by a tight end). He ended up tying it, but the coach said this year, there will be no such effort. Gates will break it when he breaks it."
Without the deliberate looks, Gates is likely to border on unusable most weeks, despite his historic dominance. It's now the Henry show.
21) Dwayne Allen (NE)
Perhaps sixth on the target totem pole amidst such a crowded and talented receiving cast, Allen will never be usable on his own.  He does, however, carry highly significant "handcuff" or "stash" upside as the oft-injured Rob Gronkowski's direct back up.  If/when Allen makes starts in Gronk's place, he'll bring immediate plug-and-play TE1 upside.
22) Coby Fleener (NO)
Brandin Cooks is gone. Fleener still sucks. Those Jimmy Graham comparisons are laughable, but any piece of the Saints' pie needs a mention.
Continue on for our 2017 Fantasy Football Tight End Cheat Sheet.