Player Stock Ticker
Fantasy Baseball 2017: Hitter Streamers Week 5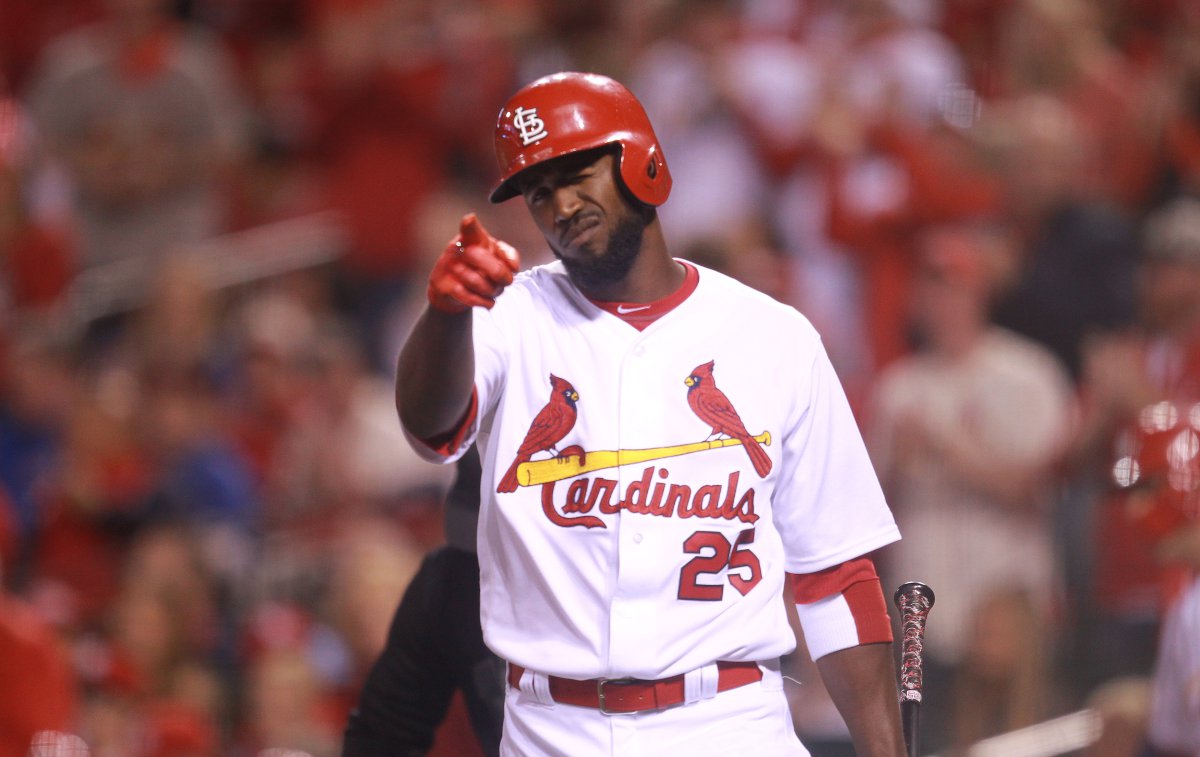 After a pair of off weeks, my Week 4 hitter streamers busted out in a big way. Riding the hottest offense in baseball (Arizona) and streaming a team playing in Colorado (Washington) proved wonders for my statistics. Also, it helped picking Ryan Zimmerman, who only went 13/26 (.500 average) with 5 homers, 13 RBI and 11 runs.  How the now number ranked fantasy player was owned in less than two-thirds of Yahoo leagues is mind boggling. To this point in the season my streamers are hitting a combined .267, above league average, producing 48 runs, 14 home runs, 41 RBIs and 5 stolen bases. Not too shabby as of now, so let's see if we can capitalize on the prior week's great success.
Dexter Fowler, OF (STL, 69% Yahoo ownership)
It took Dexter Fowler a little while to get used to the red and white of his new uniform, but it finally seems like Fowler is comfortable as a St. Louis Cardinal. While he is currently batting .234, Fowler is ten for his last twenty-three with 2 home runs and 7 runs. The Cardinals have been playing better baseball since April 17th (9-3), which seems to correspond to the time their high-priced, multi-talented leadoff hitter began picking up the pace as well. This week Fowler gets a full slate of 7 games against (mostly) below average pitchers. Of note, his first four games come against a Milwaukee Brewer quartet consisting of Zach Davies, Wily Peralta and Jimmy Nelson, none of whom can keep runs off the board recently. Look for Fowler to receive a ton of at bats this week and score a lot of runs in games which the Cardinals should be betting favorites.
Shin-Soo Choo, OF (TEX, 12% Yahoo ownership)
A true split statistic player, Shin-Soo Choo gets a full slate of 7 games this week, 6 of which against right-handed pitching. One of the more under appreciated fantasy baseball players from 2008-2013, Choo annually won me my league with his on-base prowess and run scoring and stolen base ability. His game has changed as he has lost most of his speed but his on-base percentage (.398) is still at an elite level. The Rangers move Choo up and down the lineup, batting first, second, seventh, eighth and ninth on the year, but most of his starts come from the two hole (thirteen, with one other start batting leadoff just as an FYI). Facing six righties, I expect to see Choo batting near the top of the lineup, using his ability to get on base to set the table for the heart of the Rangers lineup. Between Lance McCullers and James Paxton, Choo faces five middle of the road to well below average righties, so the Rangers should score runs in bunches this upcoming week, which means a potential for massive production from Choo.
Josh Reddick, OF (HOU, 11% Yahoo ownership)
Josh Reddick also receives a full seven game week, with six coming against right-handed pitching. Due to Alex Bregman's early season struggles, the Astros decided to plug that second spot of the lineup with Reddick, who, like Choo, has been all over the Astros lineup. However, over his last twelve starts Reddick has found himself batting either first or second. Since 2014, Reddick has hammered right handers, batting a tick under .300 (.297), with an impressive .847 OPS. With one of the better offenses in baseball behind him, Reddick should see plenty of pitches as opposing pitchers try to avoid that deadly middle of the lineup showcasing Jose Altuve and Carlos Correa. Look for Reddick to feast on the slew of mediocre righties on his schedule this week, and put up a good amount of runs (and hopefully crush a homer or two as well).
Josh Harrison, 2B, 3B (PIT, 18% Yahoo ownership)
I am hesitant with my final pick as the Pittsburgh Pirates offense really does not score many runs, but Josh Harrison's schedule this week is just too juicy to pass up. Also, his infield positional flexibility makes him a great plug-and-play this week if you are weak at second or third base. Harrison will enjoy four games in the hitter-friendly confines of the Great American Ballpark in Cincinnati and then will welcome home the above-mentioned struggling pitching staff of the Milwaukee Brewers. Do we all forget that Harrison was the runner-up to 2014 NL batting champion Justin Morneau? Cause I seem to remember a talented middle infielder/outfielder/super-utility guy with good extra base hit abilities. After getting off to a slow start, Harrison has seen his average climb over 40 points in the past week and a half to .304. With Starling Marte no longer in the lineup, Harrison occupies the first and the second slot more frequently now and has been asked to contribute more to this struggling lineup and has done so largely due to his keen nose for getting on base (.384 OBP). While we should not expect a week full of home runs and top-level production, Harrison should be a good source for hits, on-base percentage (if your league counts that stat in some way, shape or form) and runs batting at the top of his lineup against two of the weaker staffs in the National League (#11 for Milwaukee and #13 for Cincinnati out of fifteen).
Come back to Roto Street Journal every weekend to check out my top hitter streamers and build your best lineup for success. Good luck navigating Week 5 everyone, and happy streaming!
To contact me with any questions or general fantasy baseball discussion, please email me at redsocker45@gmail.com or tweet me ‪@AJGamballer‪.