Player Stock Ticker
Fantasy Baseball 2017: Hitter Streamers Week 7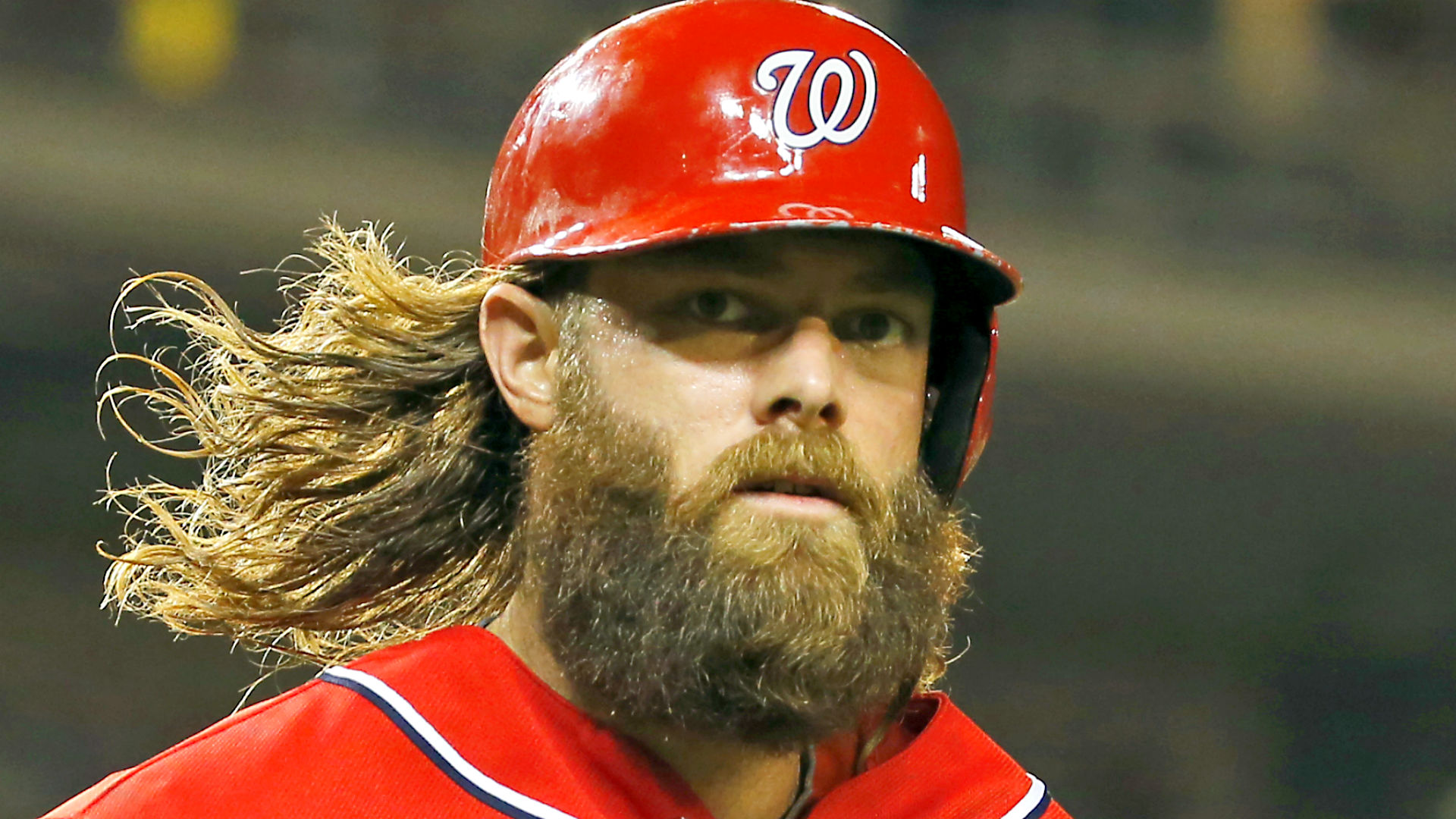 After a brief respite, we are back with a vengeance for the Hitter Streamers Week 7. While Week 5 did not quite capitalize off the success of Week 4, we still had two very solid Josh performers in Josh Reddick and Josh Harrison, who went a combined 14/52 with 7 runs, 5 homers and 11 RBI. Hopefully you were able to stream one of those gentlemen as they provided solid stats all around. Let's fire some more hitter streamers up and hope those power numbers keep coming.
Jayson Werth, OF (WSH, 34% Yahoo ownership)
Typically a lefty masher (.261/.782 career average/OPS against righties, .295/.936 against lefties), Jayson Werth is enjoying a comeback year, batting just below .300 and hitting near the top of the very potent Washington Nationals lineup. Due to batting second in the order, Werth is not driving runs in at his old clip. However he is scoring more runs and has a .900 OPS on the year as Werth sees better pitches in efforts to avoid having to face Bryce Harper or Daniel Murphy with runners on base. As long as Werth continues to bat in the two hole in Washington, he should continue to rake off fastballs and provide solid fantasy OF production. Atypically, Werth has feasted off righties to the tune of a .306 batting average and .876 OPS. This week, Werth is slated to face all right-handed pitching against two sub-par pitching staffs (Pittsburgh and Atlanta), so I expect the Nationals to score, and score often.
Hernan Perez, 2B, 3B, SS, OF (MIL, 41% Yahoo ownership)
With Milwaukee placing Ryan Braun on the 10 day disabled list with a calf injury, Hernan Perez should be the one to benefit on his temporary absence. As a versatile middle infielder with an OF tag, Perez provides fantasy managers with more flexibility than Gabby Douglas. Recently, Perez seems to be finding his groove with a .314 batting average and .847 OPS in the month of May. This upcoming week, the Brewers find themselves on the road for all 7 games, first traveling to San Diego and the to Chicago to face the Cubs. Yes, I understand that last trio against the Cubs may not be all that pretty. However, 4 games in San Diego against the 27th ranked staff by ERA should provide enough offensive output for the entire week. Slotted in the third spot behind Marcus Thames and in front of the hot-hitting Travis Shaw, Perez should be in the middle of an offensive outburst for the first four games of the Brewers' schedule.
David Peralta, OF (ARI, 46% Yahoo ownership)
David Peralta finds himself in a nice spot this upcoming week with 3 games in the Chase Field launching pad (where Peralta owns a .370 average and 1.041 OPS this year) and then 3 games in San Diego against the aforementioned 27th ranked pitching staff by ERA. Also of note, Peralta should square off against 5 righties, and as a lefty batter Peralta maintains the true lefty splits (.326 average and .880 OPS against righties). While he seems to be finding his groove, it should not be that difficult to produce or find good pitches while batting behind leadoff speedster A.J. Pollock (11 stole bases and a .299 batting average) and in front of all-world superstar Paul Goldschmidt (.313 average and .985 OPS). As long as Lovullo continues batting Peralta between those two superstars, expect him to rake against right-handed pitching.
Ryan Schimpf, 2B, 3B (SD, 24% Yahoo ownership)
Ryan Schimpf has a knack for showing up on these lists. However, as I continue to tell you, I am a slave to the numbers. This week, Schimpf is slated to face 6 right-handed pitchers. As a lefty, Schimpf clearly exhibits the natural lefty splits with a .774 OPS and 6 home runs against righties and .627 OPS and 3 home runs against lefties this year. Also, for his career Schimpf has a stellar .875 OPS against righties, so seeing a Milwaukee quartet of below-average pitchers at home (career .818 OPS at Petco Park) should lead to some powerful production this upcoming week. Now the average and strikeout numbers are not pretty, but as fantasy owners we do not care how you get out. All week care about is that when you don't get out you are making the most of your hits and producing for us, and for a shot-in-the-dark streamer, Schimpf has big potential.
Come back to Roto Street Journal every weekend to check out my top hitter streamers and build your best lineup for success. Good luck navigating Week 7 everyone, and happy streaming!
To contact me with any questions or general fantasy baseball discussion, please email me at redsocker45@gmail.com or tweet me ‪@AJGamballer‪.