Player Stock Ticker
Fantasy Baseball Waiver Wire Adds Week 7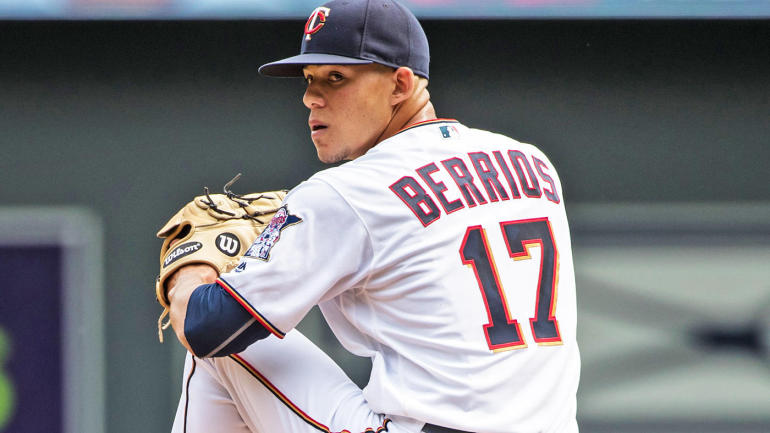 Welcome back for another week of great adds to help your team go the distance. This week saw some interesting call-ups and many closer changes. However, I want to also focus on some obvious names who you should frankly already have on your teams.
Yonder Alonso, 1B, Oakland Athletics (61% Owned on Yahoo):
Yonder Alonso is the obvious name on the list today. I am only touching on him because he is somehow still available in 39% of leagues out there. Yonder re-worked his swing over the offseason and his new swing path has resulted in a much higher fly ball rate than at any other point in his career. He is also noticeably hitting the ball harder. He has already tied his career high in home runs and I expect him to keep the results coming. There is a very good chance that you could get at least .285, 25 home runs, 85 RBI and 80 runs out of Yonder this year which should be better than many corner infielders that are currently on rosters. If he has not already been taken, please do yourself the favor of forgetting his past production and focusing on his current numbers. He really is a new hitter now.
Keon Broxton, OF, Milwaukee Brewers (51% Owned on Yahoo):
I have professed my love for Keon Broxton over and over this year. If you want an idea of what I feel he's capable of, take a look at my preseason write-up on him here. He was off to a very slow start, so many people may have already given up on him (I even gave permission to owners a month ago to drop him and watch if they were fed up), but the key with Keon is that he is streaky. You need to be patient with the bad and ride the hell out of the good. He has been hitting .410 with 2 home runs and 3 stolen bases over the past two weeks. He is one of the rare players that I can reasonably see producing 12-15 home runs as well as 30-35 stolen bases over the course of the season. He should already be on your teams, but if he is not, go get him now!
Corey Knebel, RP, Milwaukee Brewers (40% Owned on Yahoo):
There have been a number of closers to lose their jobs this week over injury or ineffectiveness. The new closers for the week are Addison Reed, Justin Wilson, Brad Brach, Derek Law and Corey Knebel. I actually like Knebel less than most of the options but the others are much more unanimously owned. If you have options still on the wire, I'd rate these players in the following order for pickup priority: Addison Reed, Brad Brach, Justin Wilson, Corey Knebel, Derek Law. Reed should be the closer at least until August and he'll put up great rate stats and decent Ks. Brach has been on fire as Zach Britton's replacement and there should be another two months of Brach closing, if not longer. Wilson has been given the nod for now but I think Ausmus still has plans to reinstate K-Rod to the role if he can stop sucking (not a guarantee). Law only has the job until Mark Melancon is able to return which should be relatively soon. Knebel has a tentative hold on the job with Neftali Feliz still presenting enough of a threat to retake his job if he turns his season around. That being said, he should be good for close to 10 saves and could always run away with the job so if you need saves, scoop him up.
Jose Berrios, SP, Minnesota Twins (30% Owned on Yahoo):
Full disclosure, Jose Berrios will likely be higher owned than 30% by the time you read this because of his quality start against the Indians on Saturday. However, if you are in a league where Berrios is unowned, you should be happy to add him. He has been one of the best minor league pitchers for the past few years, albeit with terrible numbers over a 14 game span in the majors last year. His biggest issue last year was getting nervous when he faced some adversity and occasionally becoming walk prone. We won't know if he's fully over those issues until we've seen a few more starts but there is real potential here for gold if he has matured as it looked like he had in his first start. Definitely worth the shot.
Eddie Butler, SP, Chicago Cubs (9% Owned on Yahoo):
Eddie Butler may not be in the majors for long at this time but there are a few reasons why I like him. He was always at least a decent prospect in the minors but he had the unfortunate luck of coming up in the Rockies system which is a known death knell for pitchers. Predictably, he made it to Coors and was not very good. He is now in Chicago which is still a hitter's park but as Jon Lester and Jake Arrieta have shown, pitchers can have great years there. Butler has been tearing through his starts in the minors this year and in his first major league start on Friday, he pitched 6 innings letting up only 2 hits, no runs and 5 Ks against the Cardinals. He may be sent back to the minors soon but Brett Anderson is the only person standing between Butler and a regular role and Anderson is hardly a beacon of health. Butler can be a solid part of your rotation so have patience even if he gets sent down for a week.
That's all for this week my friends. Take some time to comb the riff-raff out of your roster and grab some new blood. Comments or questions are always appreciated below!