Player Stock Ticker
Fantasy Baseball Waiver Wire Adds Week 9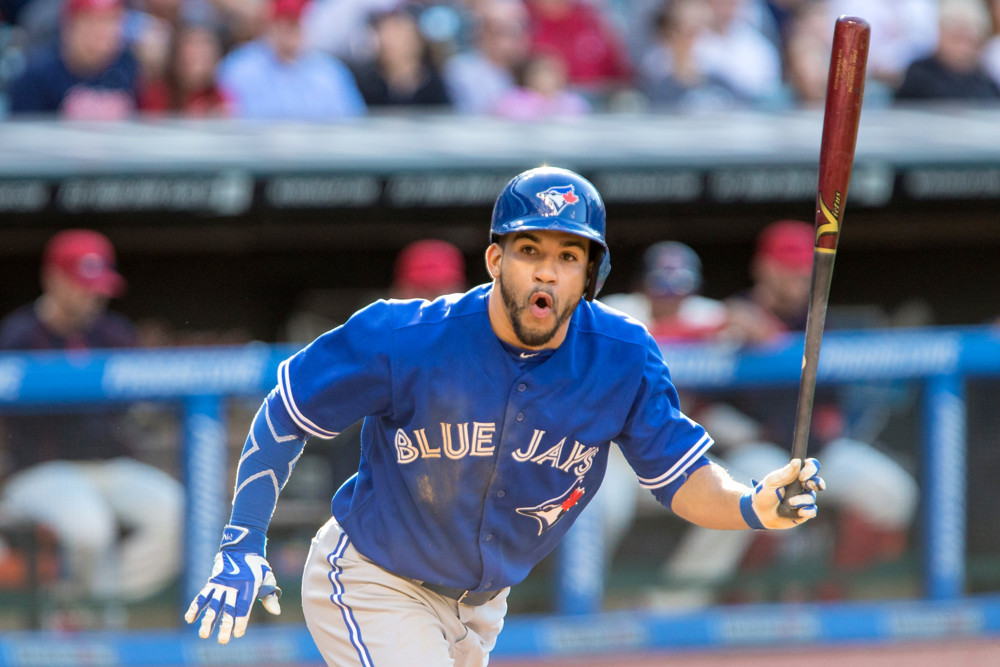 Welcome back to another week of Waiver Wire Adds. For once we've actually had a fairly good week for players coming off of the DL with the return of Josh Donaldson and Troy Tulowitzki and the impending returns of David Price, Corey Kluber and Yoenis Cespedes. However, we did lose the power-speed of Ian Kinsler at 2B and we lost K machines Charlie Morton and Danny Salazar to injury and the bullpen respectively. I have some options to replace these players in your lineups if you find yourself in need.
Devon Travis, 2B, Toronto Blue Jays (48% Owned on Yahoo):
Devon Travis is a 2B who has always had promise as a moderate power-speed option with the ability to hit for a decent average. His biggest issue has always been staying healthy. Heading into this season, Travis was again dealing with minor maladies and although he was basically ready to start the season, he was rusty and ineffective over the first month. Over the past month, however, Travis has hit .344 with 3 HR, 2 SB and 15 each of RBI and runs. He will never be an All Star, but he is certainly capable of double digits in HR and SB while not hurting you in any of the other categories. It helps that the Blue Jays as a team are getting healthier and Jose Bautista has started to remember how to hit lately. Altogether, Travis should be a very adequate replacement for Kinsler and you mind find that he's worth riding at your MI spot well beyond Kinsler's return.
Josh Harrison, 2B/3B, Pittsburgh Pirates (46% Owned on Yahoo):
Josh Harrison is another 2B eligible player who offers a power-speed combo with a decent average. Over the past month, he has contributed a .307 average with 4 HR and 3 SB. The home runs are a bit of an outlier as Harrison is plenty capable of a good average and decent stolen base totals, but shouldn't be counted on for much more than 10 or 12 home runs in a season. Basically, Harrison profiles very similarly to Travis but with slightly more speed and less power. The biggest difference is that Travis plays for a much better offensive team and for that reason, I'd rather have Travis of the two, but you could do worse than Harrison if trying to replace Kinsler in your lineup.
Brad Hand, RP, San Diego Padres (28% Owned on Yahoo):
I mentioned Brad Hand in the comments section of this past week's closer report, but in case you missed it I wanted to include him here. I'll have more to say about the Padres organization shortly, but suffice it to say that I don't have the utmost faith in their decision making processes. That being said, it appears that Hand has taken over closing duties in San Diego at the expense of Brandon Maurer. To be fair, Maurer is not all that great (exacerbated further by bad luck) but neither is Hand. I can't endorse Hand as a long-term solution for saves in San Diego and frankly, I have no idea how long he'll keep the job or which scrub will take over for him when he loses it (Maurer again, Ryan Buchter, maybe Carter Capps if he ever plays). However, saves are saves and unfortunately chasing crappy relievers because they happen to have the closer job for a week or two is part of the deal in fantasy baseball.
Cameron Maybin, OF, Los Angeles Angels (25% Owned on Yahoo):
Cameron Maybin has long been a tantalizing talent who has never lived up to the hype, partly because he just isn't as good as he was hoped to be and largely because he gets hurt more often than birds shit on my car (and as somebody who has the misfortune of no garage and an asshole neighbor with a bird feeder, this happens quite often). However, what can't be denied about Maybin is that he has a ton of speed and he's prone to go on massive streaks where he looks like a beast. Over the past two weeks, Maybin has hit .391 with 2 HR and 6 SB (with a minor injury thrown in there just because). As long as Maybin is hitting at the top of an order that features Mike Trout, he should be good for some runs and he'll sprinkle the occasional HR in with the speed. He's worth using while he's hot, just be prepared to drop him as soon as the inevitable injury rolls around.
Dinelson Lamet, SP, San Diego Padres (7% Owned on Yahoo):
The Padres as an organization remind me of that TLC show "My Strange Addiction" where people just do stupid shit like eating piss diapers and wonder why everyone thinks their crazy. San Diego management has felt fine trotting out such amazing players as Jered Weaver and Jhoulys Chacin in their starting rotation while the entire world knows that the team sucks and won't be competitive for quite some time. If you're going to rebuild, then go all-in, don't waste time with washed up scrubs like Weaver and Chacin. At least it would appear that somebody in San Diego got sick of watching the crap fest and decided to give a kid a chance. Enter Dinelson Lamet. I know Dinelson Lamet sounds like an overly seasoned dish you would order an Indian restaurant and spend the rest of your night crapping out, but this kid actually may be able to help your fantasy team out. If you remember in the introduction, I told you I had a replacement for Morton and Salazar and Lamet is that replacement. He has an issue with control and will likely walk too many people (much like Salazar and to a degree Morton), but he has some nasty stuff and I expect him to have a very high K rate. In his first game, he struck out 8 over 5 innings as an example of what he is capable of. He will not go late into games and the Padres won't win much anyways, so don't expect much by way of wins. As I said, he walks too many also, so his Whip likely won't be great but if you need Ks, he can provide those in bunches. As with any young pitcher, he could always get shelled in a game or two and be sent down, but if you're desperate to fill in some Ks, give him a look.
That will do it for this week my friends. Remember that a fantasy baseball season is not won with one player or one hot streak, it's a marathon and by staying on the waiver wire and making smart adds you're already ahead of many. As always, don't be shy, holler at me in the comments below!