Player Stock Ticker
Fantasy Baseball Waiver Wire Adds Week 18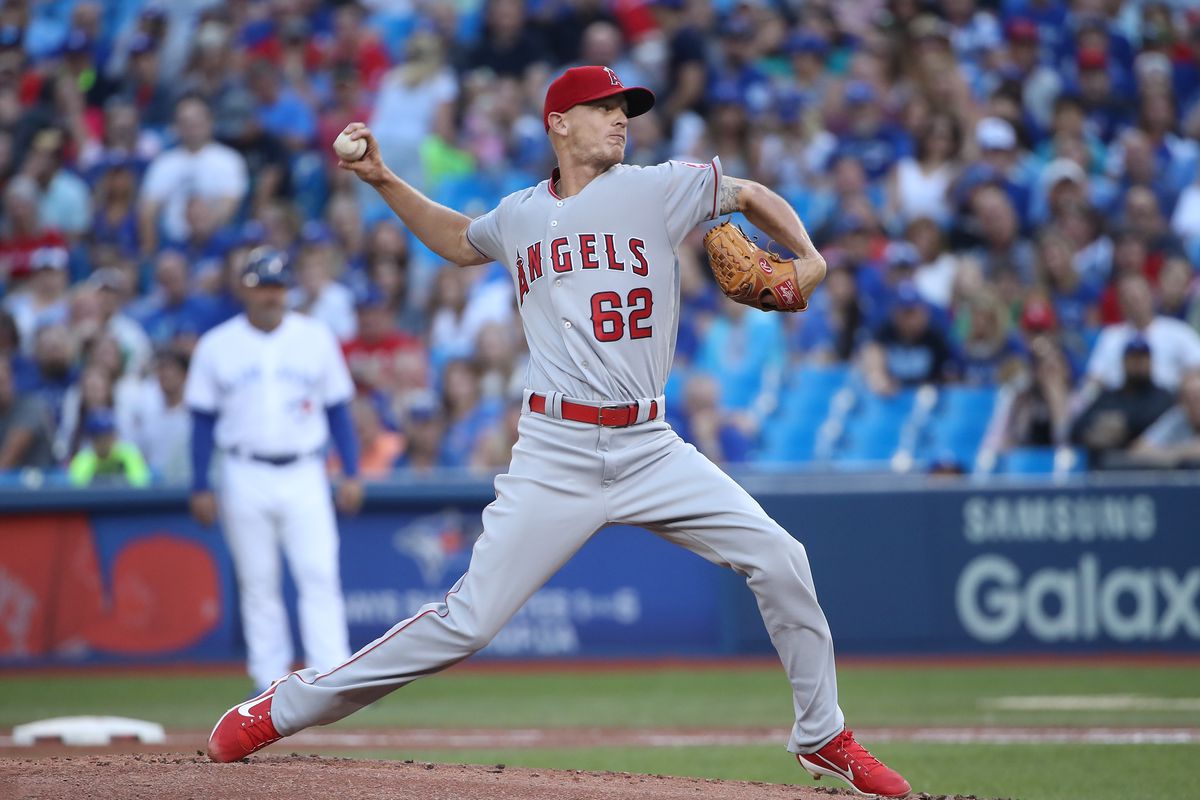 Hello everybody and welcome back to another week of Waiver Wire Adds. While there has been a lot of speculation on trades over the past week, there really haven't been many impact moves to this point. Today is the final day of the trade deadline so expect some potential fireworks to go through. On the injury front there were two large losses in the starting pitching category with David Price predictably having an elbow flare up, Stephen Strasburg also having an elbow twinge (more minor than Price's), and most devastatingly, Clayton Kershaw having a back issue.
Obviously, as has been said here many times, when dealing with a top talent getting injured you can never replace them and can only hope to survive their absence. Kershaw's absence is probably going to be about 4-6 weeks which won't leave all that much season left upon his return. Unfortunately, pitching is down pretty much across the board this year so there are not a lot of great options to roster that won't hurt you in some category or other. I do have one suggestion for a starting pitcher this week along with some rookies and a closer. Onward to the adds!
Bradley Zimmer, OF, Cleveland Indians (33% Owned On Yahoo):
Does anybody remember that time that Pedro Martinez body slammed the old fart Don Zimmer into the ground? Well that has nothing whatsoever to do with this rookie as Bradley Zimmer has absolutely no relation to Don that I'm aware of. I'm just pretty sure that I have ADD and typing out the name Zimmer made that image pop into my head and I felt the need to share my impulses with you.
As far as Bradley is concerned – he's exactly the type of power-speed combo you want in an outfielder. In 200 at bats he has 7 home runs and 12 stolen bases with a .280 batting average. The Indians are surging right now and Zimmer is carrying over the skills that he has been flashing in the minors which suggests to me that this is not a fluke. Don't hesitate to grab Zimmer now and enjoy the 5 category numbers he provides!
Brad Ziegler, RP, Miami Marlins (19% Owned On Yahoo):
As expected, the Marlins traded AJ Ramos so they find themselves in need of a new closer. Also, as seems to be a common theme here, yet another shitty pitcher is getting an opportunity for those saves. Inevitably, Brad Ziegler is going to blow a few games because he sucks and Miami will try out someone else (maybe Kyle Barraclough when he's healthy) but for now Ziegler is the guy so you need to pick him up if you need saves. As long as you don't expect Ziegler to keep the job for too long and you keep your hopes low for him, you may at least be able to squeeze out a few saves before the implosion hits.
Lewis Brinson, OF, Milwaukee Brewers (18% Owned On Yahoo):
Lewis Brinson is a returning name from the adds list. He had a very short call-up earlier in the year and admittedly didn't hit well enough to justify staying up. This time, Brinson has a clear path to playing time because Keon Broxton was sent to the minors and he has responded with a home run in each of his first two games since the call-up. Everything about Brinson's minor league pedigree suggests that he can hit well and provide decent power and speed numbers. Sometimes it takes a guy a few tries at the majors to get it going. I like Bradley Zimmer more if you only have room for one outfield pickup but if Zimmer is gone or you need more than one guy, Brinson is worth an add.
Parker Bridwell, SP, Anaheim Angels (16% Owned On Yahoo):
Okay, full disclosure, Parker Bridwell is not going to replace Kershaw, Strasburg or Price in your pitching staff, but again, nobody is. Pitchers kind of suck this year. When hitters are bashing more long balls than in seasons past it only makes sense that the inverse will happen with pitchers and you'll see escalating ERA and Whip numbers. As such, you have to cling to any pitcher who is on a decent roll and shows some signs on quality pitching. Bridwell has 5 wins with a 2.83 ERA and 1.19 Whip. He doesn't get many Ks and those numbers are likely due to rise a bit, but if you need a filler starter for the next few weeks, there aren't many options out there so Bridwell is the guy I would lean on.
Dominic Smith, 1B, New York Mets (5% Owned On Yahoo):
As I said last week when discussing Amed Rosario, the Mets are starting a bit of a youth movement and we just need some trade dominoes to fall before getting there. The Mets have traded Lucas Duda and it looks like TJ Rivera may be down with a looming Tommy John surgery. Both of these moves suggest that Rosario will be up this coming week to replace Rivera and Dominic Smith will be up to replace Duda. You can expect Dominic Smith to put up Duda type power numbers with a bit of a better batting average. As I've been preaching, you want to jump on this before the official call-up, if you wait, you'll likely miss out. If you are need of a little power from a Corner Infield slot, grab Smith and smile.
That's it for this week my friends. Keep your eyes tuned to the trade deadline today and be ready to pounce on any fortunate player shifts as a result of trades. I'll be back next week to recap the biggest moves and make suggestions on which players can help you the most going forward through the home stretch. As always, don't forget to holler at me in the comments below!