Player Stock Ticker
Fantasy Football Strategy: Trading 101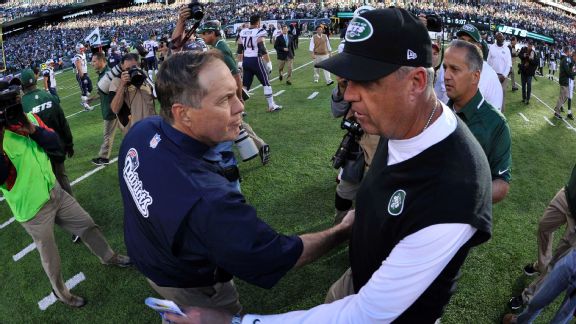 Hello everybody, welcome to my new series for the upcoming season – Trader's Delight! The two things I love most about fantasy football are drafting and trading. My wheelhouse is player evaluation and that skill is obviously the essential ingredient in both drafting and crafting trades. Every Wednesday this season, I will be providing a mash-up of trading information for all of my traders out there. Each week I will focus on a handful of players that you should be trading away as well as a handful of players you should be trading for. I will also be answering trade questions from our mailbag and comments section (if you have a time sensitive question, please post that in the comments and I'll answer for you ASAP so you wont' have to wait until the following week). Finally, I will be analyzing some of my own trades (and the trades of others) so you can get an idea about the process I use to evaluate my trades. Some trades will hit and obviously some won't, that's the nature of the beast, but it's always fun to negotiate with your buddies. For this week, since the season hasn't actually started yet, I'm just going to give you some advice on a few things to avoid if you want to be known as a respected active trader in your leagues and I will do a quick analysis of a trade I made this past week.
Don't Ruin Other's Trades
From time to time people will come to you to ask your advice about a trade they're considering. By all means, you should give them honest advice and tell them how you really feel about the offer. However, you shouldn't butt into trades that you were not invited in and give unsolicited advice. Trades are very subjective and there is, of course, an art to negotiating a trade, so don't cockblock somebody else when they're working out a deal unless explicitly invited to give your opinion. Even worse than this, don't poach somebody else's trade. It's pretty low when you hear about a deal for a player then jump in with an offer of your own when you weren't even considering a trade for that player until you heard about the original offer.
Don't Offer Total Shit
Everybody has that one guy in their league (some leagues have even more than one) who offers some waiver wire scrub that he just picked up for your first or second round pick. Obviously that trade is never going to happen and you just look like a douche for offering it. This is a very easy way to get people to avoid you when thinking about trades. The problem is once you have a reputation for offering trash, then people don't want to trade with you even when you offer something reasonable. They will always question every trade you offer. You may be innocently offering something fair, but they'll assume there are ulterior motives to your offer because you're "that guy" and you only offer shit trades. The #1 way to facilitate future trading is to be known as a fair trader and that doesn't happen when you offer crap. This is not to say that you shouldn't offer trades that are slightly advantageous to yourself, because sometimes those do get accepted, but you should know that you can't offer Justin Tucker for Jordy Nelson (yes, a real trade that I was offered last year) and actually expect somebody to do that trade.
Don't Worry About "Winning" The Trade All The Time
There are some people who will go back and forth for weeks on a trade because of some minor little piece of the deal that they feel is a slight loss for them. You don't always have to "win" every fact of a trade for the trade to still be a positive for you. The best trades you can make are ones that clearly benefit both teams because you can feel confident that the person you traded with will come back to trade again in the future, while if they feel like you screwed them, they'll likely avoid you. Sometimes you have to take on a player that you don't particularly like to get a deal done. When you're debating on a 4 for 4 trade and you aren't a big fan of one of the players you're getting in return, it may not matter if the other three benefit you. There are countless times I have made a trade where I received a player or two in return that I hated and/or planned to immediately dropped but I still did the trades because I liked the other players involved. Don't sacrifice a great trade just because you feel like the other team is being helped or there's a minor detail you don't love. Other teams don't exist in the league as your farm system, they don't just want to give you their players for nothing, make sure you work out trades that are mutually beneficial and people will appreciate and respect you. Obviously, the one caveat you have to be careful with is if you are in very close, direct competition with another team, you want to be cautious not to give them too much help. Nothing sucks worse than losing to the player you just traded. For that reason, you should usually avoid trading with the team that you're playing that week.
Don't Ignore Trades
Nothing is more frustrating for frequent traders than those owners in the league who literally never respond to offers. It isn't that hard to click on the button and accept or reject a trade. Most sites will send you an email notification when you've been offered a trade. If you need a day to think about a trade, that's fine and reasonable, but otherwise, there's no reason you shouldn't be able to respond within a day. Sometimes people offer multiple trades and they're waiting to hear from one person before accepting another trade, if you're holding up that process it will leave a bad taste in the mouth of others in the league. If somebody offers a trade with no explanation, then just rejecting without reply is reasonable and fair. If somebody writes up an essay on why they offered the trade, you should at least respond in a fair amount of time and either offer a counter or give an explanation of why you don't like the trade. Bottom line, don't just let a trade sit out there or you'll likely not be offered many trades in the future.
Don't Be A Weasel
When a player gets injured or cut or some other similar situation, you shouldn't be running to the trade table to try to screw somebody. I would agree that it is the responsibility of the individuals involved in a trade to make sure that all players are healthy and do their research. However, taking advantage of another owner by offering them a freshly injured player is a definite dick move. What is the best case scenario there? Maybe you unload the injured player, but that owner is sure to hate you moving forward. It can also cause a stir with the rest of the league (especially if you're in a league that allows vetoes of trades) and many other owners won't respect you for taking advantage. Either way, you'll be framing yourself as a villain in that league and hurting future trade opportunities. A few days ago a report came out that the Eagles are looking to upgrade at RB because they aren't liking what they're seeing with LeGarrette Blount. An hour later, my friend got an offer of LeGarrette Blount for Allen Robinson. It's a PPR league and Allen Robinson was his 3rd round pick. You can debate whether you believe in Robinson as a 3rd rounder and that's a reasonable question to ask, but clearly a guy like Blount, who has limited value in PPR in the first place, is not a reasonable straight-up offer for Robinson anyways, let alone after the most recent negative news. My friend is new to the league and the guy who offered Blount is a very frequent trader. To be clear, I do not consider the Blount owner a weasel, I have made many trades with him and I consider him a friend and a decent trade partner, but I have a history with him and we have an understanding on how each other negotiates. For the Robinson owner, he's now feeling more wary about working on trades with the Blount owner because his first experience was shaky. This is where you need to be careful when offering trades, especially to new owners.
Bottom Line
I want to be known as a fair, friendly trader and I want people to come to me first when they decide to move a player. If you're at the center of the trading in your league, then people will approach you when they decide to move on from a player and you can net some of your best deals that way. If you're known as a bad trader or a selfish trader, then you may benefit from a rip off trade or two on occasion but otherwise, you're missing out on many other deals because people don't want to deal with you. It's okay to be a slightly aggressive trader, just don't be pushy and try to articulate why your trade can benefit both parties.
Trade Analysis:
Okay, just one trade to analyze for this week. I traded Bilal Powell and Terrance West for CJ Anderson and Julian Edelman (post-injury). If you think this trade is more favorable to the other party, I'd generally agree with you. So why did I do it? Here's the context:
I did not draft a kicker and, as such, I needed to open a spot on my roster to add a kicker which is the Julian Edelman piece of the trade.
I have crazy RB depth on my team: David Johnson, Ezekiel Elliott, Isaiah Crowell, Kareem Hunt, Derrick Henry and now CJ Anderson. I didn't need Terrance West and I had enough other RB options that I was likely going to drop West for a kicker anyways.
I'm a huge Broncos fan. It's highly possible that Bilal Powell will outproduce CJ Anderson this year, I certainly wouldn't argue hard if you feel that way. However, I do have CJ Anderson rated just a bit above Powell (I rate Anderson as my 13th RB and Powell at 15th) and I don't want any reason to have to watch the Jets this year so I prefer having Anderson on my roster.
The other owner is new to the league and just lost Edelman. I want to establish myself as somebody he can come to for future trades and the only three RB on his team were Devonta Freeman, CJ Anderson and Matt Forte. I was able to give him Powell so he has the Jets backfield guaranteed and also give him an actual starting backup in Terrance West to help with his lack of depth. This is a case where I'm hoping that Powell and West both do well for him so he remembers his first trade with me as a positive one and it facilitates future moves between us.
As I said before, sometimes it's okay to "lose" a trade when there are circumstances surrounding the offer. My need to open up a roster spot combined with a desire to start my trading relationship off positively with the new owner in the league, seemed reasonable enough for me to offer essentially two starting RB for one when I really don't project much of a benefit going from Powell to Anderson. Still, I'm hoping this trade pays dividends in the future and I get to root for a Bronco.
Okay, that's enough trading for one week. Next week we'll be able to get into the meat of trading as some meaningful games will have been played and opportunities should present themselves. In addition to sharing some trade targets and dumps next week, I'd love to be able to answer some questions and analyze some trades. That's where you come in. The comments sections below and our site mailbag are the lifeblood of this article. The more questions you ask and trades you post for analysis and advice – the better and more interactive this article can be going forward. Please don't be shy! Hit us up at admin@rotostreetjournal.com or @RotoStJournal.