Player Stock Ticker
DRAFT NFL Week 1 Lineup Strategy and Rankings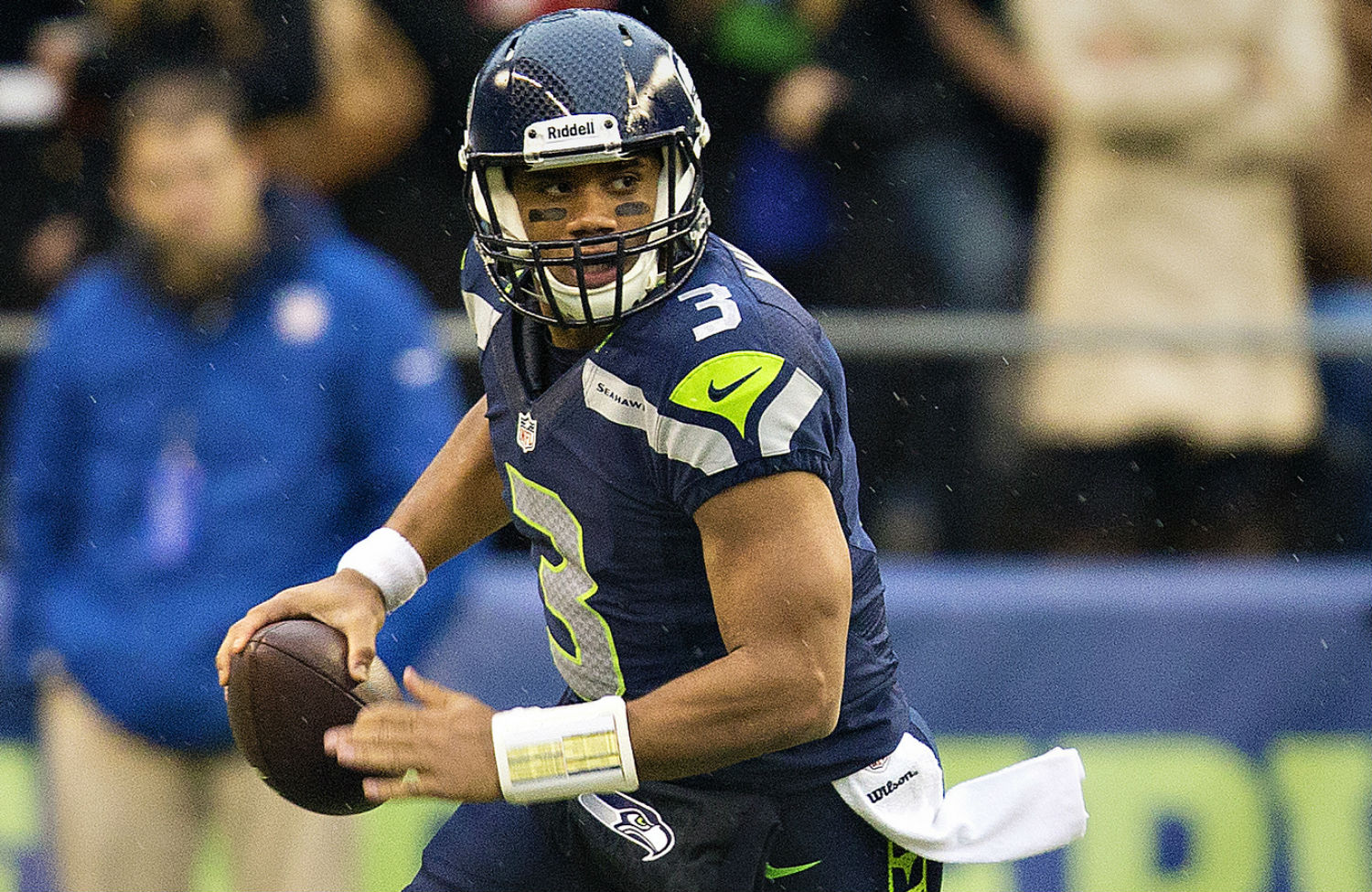 Hi everybody, welcome to the first edition of PlayDraft DFS Strategy. For anybody who is not familiar with playdraft.com also known as the Draft app – it's a relatively new and growing style of DFS. Instead of using salary caps to decide who you are using in a given week of DFS, you participate in a 5 minute draft to construct your lineup. Nobody else that you draft against will be able to have the same players as you, so you don't need to worry about Le'Veon Bell being in everybody else's lineup – he can only be in yours if you draft him. You also get the fun of being able to actually, you know, draft! Your lineup only consists of 1 QB, 2 RB and 2 WR/TE so no quibbling over which crappy defense or stupid kicker to use each week. I definitely recommend giving this style of DFS a shot if you love drafting and/or want an alternative option to the salary cap DFS scene.
Every week I will be providing you with my relevant rankings for the week and give you some general strategy on how to attack each draft format. The common options are 3 team drafts, 6 team drafts and 10 team drafts so those are what I'll rank for and highlight in my strategy discussion. Obviously the New England/Kansas City game already happened, so there will be no Patriots or Chiefs. Without further ado…
QB Rankings
Russell Wilson
Matt Ryan
Aaron Rodgers
Drew Brees
Marcus Mariota
Cam Newton
Derek Carr
Ben Roethlisberger
Kirk Cousins
Eli Manning
RB Rankings
David Johnson
LeVeon Bell
Ezekiel Elliott
Devonta Freeman
Jordan Howard
LeSean McCoy
Todd Gurley
DeMarco Murray
Melvin Gordon
Christian McCaffrey
Lamar Miller
Dalvin Cook
Marshawn Lynch
CJ Anderson
Carlos Hyde
Bilal Powell
Isaiah Crowell
Mark Ingram
Adrian Peterson
Leonard Fournette
WR/TE Rankings
Antonio Brown
Julio Jones
AJ Green
DeMaryius Thomas
Jordy Nelson
Dez Bryant
Amari Cooper
DeAndre Hopkins
Odell Beckham
Michael Thomas
Doug Baldwin
Michael Crabtree
Stefon Diggs
Allen Robinson
Martavis Bryant
Emmanuel Sanders
Terrelle Pryor
Kelvin Benjamin
Brandon Marshall
Larry Fitzgerald
3 Team Strategy
In a 3 team strategy you are really looking to maximize positional value so that you have the best possible advantage at the position in which you drafted. I don't see a large difference between my top 3 rated QBs for the week so I'd suggest taking your QB last as any of the top 3 should be fairly close in value. I'd really wouldn't feel comfortable leaving the draft without at least one of the big three RB (David Johnson, LeVeon Bell, Ezekiel Elliott) and I would definitely look to take two of them with my first two picks if the option presented itself. If you can only take one of the big 3 rushers, then do that and follow up with a WR. Ideally I'd like to go RB-RB-WR-WR-QB with two top rushers or if that isn't possible, I'd shoot for RB-WR-RB-WR-QB.
6 Team Strategy
I feel relatively similar about the 6 team option as I did for the 3 team. I think the best QBs talent wise have some of the less ideal matchups so I think it will be a generally even week across the board for most QBs. I would wait until the last round for my QB unless Russell Wilson or Matt Ryan were available for me in the 4th round. Otherwise, I'd try to start out with a top 3 RB followed by a top 3 WR in the first and then fill in best available RB/WR for the next few rounds. There's a bit of a drop after DeMarco Murray in RB so if you could get two of the top 8 RB over the first 2-3 rounds, you should be in good shape. Overall, I'd shoot to go best available RB/WR (with weight towards RB) for the first 4 rounds and then grab my QB last.
10 Team Strategy
As I said before at QB, you're really looking at either great matchup with decent talent (Cam Newton) or great talent with tough matchup (Aaron Rodgers). I think there's enough parity to wait until the final round at QB this week in all formats, including 10 team. However, I'd strike on Wilson, Ryan or Rodgers in round 3 if available. Otherwise, I really want to fill my RB up sometime in the first 3 rounds to guarantee that I'm getting two guys with solid projections. When you get into guys like Bilal Powell, Mark Ingram, etc. then you are looking at game flow dependent RB that are hard to predict. I'd much rather roll out with 2 guys that I know will get the rock steadily like Jordan Howard and Todd Gurley (as an example). A lot of the WR are mostly interchangeable this week (outside of the very top end) which is why I'm okay with waiting until my RB are set before tackling WR. If you believe that Odell Beckham will play this week and not be limited on his ankle (right now it doesn't look promising), then he may make sense as a pick in round 3 or later. If Odell doesn't play, you'll get to choose any undrafted WR to replace him, just stay up on the situation if you take him.
That's it for this week, I wish you all great luck in your DFS drafts! Please don't be shy about asking questions or commenting in the area below!