Player Stock Ticker
Fantasy Baseball Waiver Wire Adds Week 23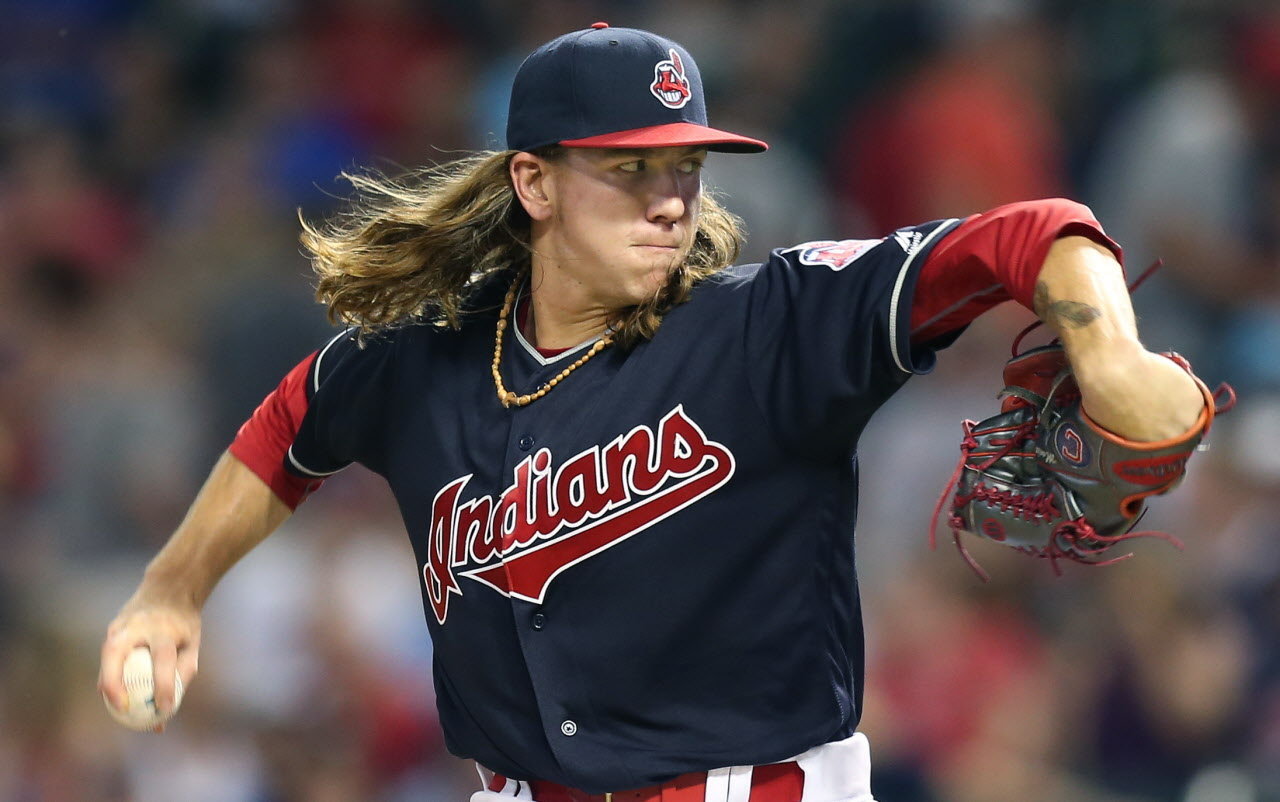 Hello everybody and welcome to another edition of Waiver Wire Adds! We're getting close to the end for this fantasy season. As always, it's been up and down for every team but hopefully with some savvy adds, you've been able to stay ahead of the competition. All we're really looking for at this point is hot players who can hopefully stay hot over the next few weeks to push us over the top (unless you're a keeper league and you're already out of it, then just go nuts loading up on young guys and see what happens in the offseason). I have a collection of hot hitters and a few pitchers of note for this week.
Josh Reddick, OF, Houston Astros (59% Owned On Yahoo):
Josh Reddick can definitely be a streaky player but luckily he is currently on a hot one. He's been batting .486 over the past two weeks and is playing for a great Astros team that suddenly actually has competition for the #1 seed in the AL. He hasn't been providing a ton of power but he has shown great power at times in the past so it's reasonable to assume that some home runs will start to trickle in. You absolutely want to ride Reddick through his current hot streak and take the average with the RBI and hope for a little of the old power. There is no reason to think he can't put up quality numbers as your 3rd or 4th outfielder the rest of the way.
Mike Clevinger, SP, Cleveland Indians (56% Owned On Yahoo):
I chose Mike Clevinger because he has been the best of the relatively unowned Indians pitchers but really this applies to all Cleveland starters. As I write this the Indians are on a 17 game win streak (if you're curious, the most uninterrupted straight wins were in 1935 by the Cubs with 21). Whenever a team is as locked in as the Indians are and have been, it means the starting pitchers are raking in wins. Clevinger has 4 wins over the past month with a 1.69 ERA and 1.01 Whip. Clevinger has been providing more than 9 K/IP for the entire year and his added command may be indicative of a young star emerging. Even if it's just a good stretch, it's a good stretch we'd be wise to take advantage of and he obviously has solid win potential moving forward for a team that is peaking at the right time.
Jose Martinez, 1B/OF, St. Louis Cardinals (25% Owned On Yahoo):
Jose Martinez has done nothing but hit all season but the Cardinals have been reluctant to give him enough playing time to make that production worth rostering. Martinez has been given a full time role over the past week and responded with a .462 average and 3 home runs. Now that it appears that the Cardinals are finally getting out of their own way and letting one of their better young talents just play and hit, you should follow suit and get him on your team. Obviously the average will slow down (because it has to) but Martinez is very capable of hitting .300 the rest of the way with good pop. There is no reason not to jump on this talent (I think he gets a full time role and becomes a household name next year, by the way, so keeper owners should take note and try extra hard to get this one).
Michael Taylor, OF, Washington Nationals (14% Owned On Yahoo):
Keeping up with the theme, Michael Taylor has been on fire over the past couple of weeks. Taylor was a player that I suggested you should pick up months ago and he's put together a good season. However, he did get injured and was down for close to a month so many owners may have dropped him during that time. He's been hitting .333 with 3 home runs and 4 stolen bases over the past two weeks and he has the ability to keep providing solid power/speed numbers for the remainder of the month. Any time you can get a hot hitter with good raw talent on a contending team, you shouldn't hesitate to add them.
Mike Minor, RP, Kansas City Royals (9% Owned On Yahoo):
It's been a few weeks since we've discussed the ever revolving closer position. Kelvin Herrera has been experiencing problems as of late and the Royals finally gave up and removed him from the closer role officially. They are saying that three players will split the job: Scott Alexander, Brandon Maurer and Mike Minor. I think this will end up being Minor's job sooner than later. Minor has pitched well this with a 2.82 ERA and 1.01 Whip on the season. He's also been striking quite a few players out. Maurer has more closing experience but he sucks sour frog ass so don't expect him to get many chances. Scott Alexander has gotten 3 saves over the past month and I expect that he'll be the first to get save chances (and at 11% ownership, he is probably also worth an add). I just think Alexander has been pitching better lately than his talent suggests and because he has some control problems, I anticipate a few ugly outings will necessitate the change to Minor permanently. That being said, I could very well be mistaken and maybe Alexander is the guy to own, but I just like the talent with Minor better and I feel like talent usually wins when we see a closer by committee situation.
That's it for this week my friends! As I said last week, there will only be one more week of waiver wire adds after today for this season. It's been my pleasure providing options for your consideration every week this baseball season. As usual, if you have any questions or comments about this week's adds, holler at me in the comments below.