Player Stock Ticker
DRAFT NFL Week 4: Lineup, Strategy and Rankings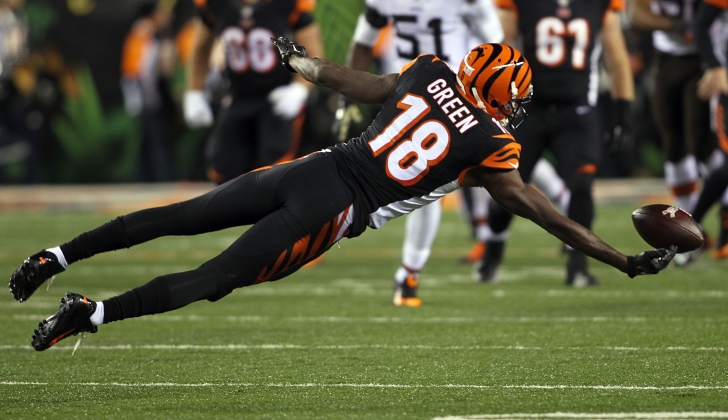 Hi everybody, welcome to week 4 of PlayDraft DFS Strategy. This year so far has been very high variance with some underwhelming performances out of previous studs and crazy hot runs out of some unknowns. We'll try to pinpoint the heroes again this week.
QB Rankings
Aaron Rodgers
Tom Brady
Drew Brees
Russell Wilson
Carson Wentz
Matt Ryan
Marcus Mariota
Derek Carr
Jameis Winston
Jay Cutler
Andy Dalton
RB Rankings
Kareem Hunt
LeVeon Bell
Ezekiel Elliott
Todd Gurley
LeSean McCoy
Jay Ajayi
Leonard Fournette
Melvin Gordon
Dalvin Cook
Devonta Freeman
CJ Anderson
DeMarco Murray
Jordan Howard
Carlos Hyde
Ty Montgomery
Isaiah Crowell
Lamar Miller
Christian McCaffrey
Marshawn Lynch
Frank Gore
Joe Mixon
Chris Johnson
WR/TE Rankings
AJ Green
Antonio Brown
Jordy Nelson
Julio Jones
Odell Beckham
Mike Evans
Brandin Cooks
Michael Thomas
Demaryius Thomas
Alshon Jeffery
Doug Baldwin
Stefon Diggs
DeAndre Hopkins
Devante Parker
Dez Bryant
Tyreek Hill
Keenan Allen
Davante Adams
Golden Tate
Adam Thielen
Jarvis Landry
Sammy Watkins
3 Team Strategy
I'm fine with any of the top 6 receivers this week. I would definitely like to have Aaron Rodgers for sure as he usually does well against the Bears at home and I'd make an effort to draft him a bit earlier because of it. I also have more trust in the top 4 RB this week than the following two. Ultimately, I'd look to go RB-RB-QB-WR-WR for the 3 teamers.
6 Team Strategy
Really no matter what with the 6 team options, you're going to have to take a chance somewhere because if you want a top QB then you will have to fill out with guys like CJ Anderson or Stefon Diggs (who is always a gamble with high variance swings). I still think I'd rather go with a top end QB but I feel a little more comfortable with the lower end of the top 12 RB than WR so I'd look to draft this way: RB-QB-WR-WR-RB.
10 Team Strategy
The bottom end of the QB and RB pools is particularly hard to fully trust this week whereas the bottom end of the WR are probably okay just not flashy. I'd rather trust a guy like Jarvis Landry this week than Jay Cutler or Chris Johnson. That being said, I'd be looking at the following for 10 team drafts: RB-QB-WR-RB-WR.
That's it for this week! Get out there and win some drafts! Also, as usual, please don't be shy about asking questions or commenting in the area below!